Mint graphics cards: mint rtx 3060 ti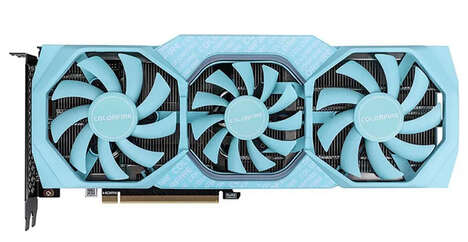 The Mint RTX 3060 Ti is a graphics card from Colorfire, a company that makes colorful and customizable PC components. The Mint RTX 3060 Ti features a green and white design, a dual-fan cooling system, and a metal back panel. It has 8 GB of GDDR6 memory, a clock speed of 1665 MHz and supports ray tracing and DLSS technologies. The Mint RTX 3060 Ti is PCI Express 4.0 compliant and requires a 600W PSU.
The Mint RTX 3060 Ti is one of the latest products in the highly competitive and lucrative graphics card market. Demand for high-performance gaming, content creation, and cryptocurrency mining is driving the graphics card industry. The Mint RTX 3060 Ti is aimed at customers who value aesthetics, performance and sustainability. Colorfire claims that the Mint RTX 3060 Ti draws less power and generates less heat than other graphics cards in its class. The Mint RTX 3060 Ti also has a three-year warranty and a free recycling program.
Image Credit: Colorfire