Mint Chocolate Wireless Keyboards: Wireless Keyboard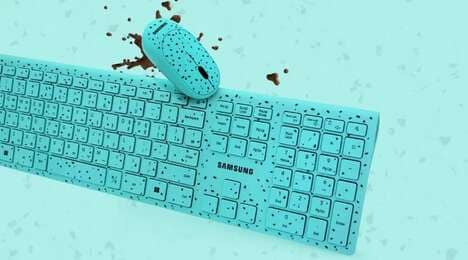 Samsung is about to release a new wireless keyboard called the Wireless Keyboard Mouse Mint Choco. The wireless keyboard is made in the SRP-9500MC model and has a mint-chocolate color.
The main highlight of the wireless keyboard is its unique aesthetic: it is colored light blue with tiny dots printed on it to mimic chocolate chips. The device is wear-resistant, which allows you to maintain the durability of the color range. The wireless keyboard is also compact, weighing 1.02 pounds, making it easy for consumers to carry around. Island style keyboard with scissor mechanism and silent keys. It has shortcut keys for calculator, media controls, audio and home button. The wireless keyboard is not yet available and is currently only available in South Korea.
Image Credit: Samsung