Meralco seeks other power suppliers for SPPC facilities
Manila Electric Co. (Meralco) said over the weekend that it had not received any offers from GNPower Dinginin Ltd, led by Aboitiz. (GNPD) to extend the Emergency Power Supply Agreement (EPSA).
As a result, the utility has begun soliciting offers from other power providers to replace contracted capacity from South Premiere Power Corp. (SPKK).
"They did not offer to renew EPSA with Meralco, but Meralco was looking for other proposals from other suppliers and they were submitted to the Department of Energy. [Department of Energy] for review and approval," said Lawrence Fernandez, head of economics at Meralco.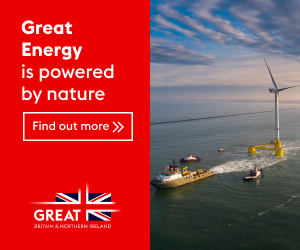 It may be recalled that Meralco signed a 300 MW base load EPSA with GNPD to partially replace the 670 MW Power Supply Agreement (PSA) with SPPC San Miguel Corp. EPSA at 5.96 pesos per kWh came into effect on 15 December 2022 and ended on 25 January 2023.
EPSA has been extended for another 30 days from January 26 to February 25. However, the rate for the second round of EPSA was much higher at 8,522 pesos per kWh.
Last month, Meralco asked the GNPD for an EPSA extension, albeit at a much lower rate.
When asked why Meralco agreed to a much higher rate for the second EPSA, Meralco's first vice president José Ronald Vallez explained that SPPC did not yet have a rate proposal at the time and that negotiations to extend the EPSA had taken place before the writ was issued. A preliminary injunction (WPI) requested by the SPPC.
"We are comparing GNPD and WESM because there were no other suppliers willing to supply Meralco during that period. Before we signed the EPSA expansion with GNPD, our WESM forecast [Wholesale Electricity Spot Market] the price is higher than the offered GNPD rate… The rate of 8.50 pesos/kWh is just an indicative GNPD rate with a full pass of fuel.
The actual realized rate may differ depending on their actual fuel cost and foreign currency in February delivery month. Of course, the actual price of WESM may vary depending on demand and availability. What we did was to contract 300 MW GNPD at a price we expected to be lower than the WESM price to protect our customers from WESM price volatility. This rate is still subject to ERC approval," he said.
The WPI grant suspended the continuation of the Meralco-SPPC PSA, but did not terminate it. The Court of Appeal ordered the parties to "negotiate in good faith" to allow them to negotiate the terms of the PSA. Asked if Meralco started negotiations with SPPC after the WPI was released, Valles said that "a letter to negotiate a lower SPPC rate as directed by CA" had already been sent to SPPC.
Last week, Meralco announced a 0.5453 peso per kilowatt hour (kWh) increase in electricity rates for this month, bringing the total rate for a typical household to 11.4348 pesos per kWh, up from 10.8895 pesos per kWh. in the previous month. The adjustment, according to Meralco, is equivalent to an increase of about 109 pesos on the total electricity bill for households using 200 kWh.
The rate increase in March was driven by higher electricity generation fees, which rose by 0.4636 pesos to 7.3790 pesos from 6.9154 pesos per kWh the previous month due to higher supply costs.
"The generation fee increase this month would have been significantly higher, but we have taken the lead to mitigate the impact on our customers' bills by agreeing with some of our suppliers to defer the collection of a portion of their generation costs," Valles said.
Valles added that a total of about 1.1 billion pesos of deferred spending has reduced this month's output by about 0.40 pesos per kWh, and billing will be phased in the billing months of April and May.