Mechanical Hot-Swappable Keyboards : keychron 2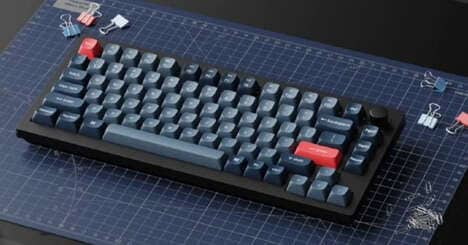 Keychron recently launched its latest product, the V1 Max keyboard. Slated as a China-exclusive release, this versatile keyboard supports three modes—2.4G wireless, Bluetooth, and wired connections, catering to a diverse range of devices. Designed for durability, the keyboard features OSA PBT double-color injection keycaps, renowned for their wear-resistant properties. The inclusion of a multimedia knob enhances user convenience, enabling seamless control over music playback, volume adjustments, and other multimedia functions.
With dual 2.4G receivers (USB-C and USB-A), it ensures compatibility across various platforms. Notably, the V1 Max incorporates QMK/VIA open-source key modification, offering users extensive control over layout and functionality. The device has a battery capacity of 4000 mAh, which allows 225 hours of Bluetooth connectivity.
Image Credit: Keychron