March Madness urges producer not to air replay of UCLA star who sprained her ankle
Brendan Haywood, former NBA center who won the championship in 2011 with Dallas Mavericksurged his producer not to air a replay of a UCLA player's brutal ankle injury on Saturday night.
Bruins guard David Singleton received a pass from his teammate with about 23.3 seconds left in the game against the Northwestern and landed awkwardly when he came to a jump stop. Singleton fell, writhing in pain, and it turned out that during the performance he sprained his ankle.
CLICK HERE FOR MORE SPORTS ADS ON FOXNEWS.COM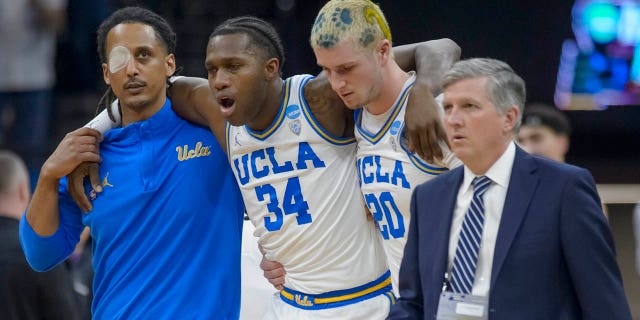 Heywood was heard begging the TV producer not to show the replay.
"Please don't show this again," the former North Carolina standout said before the broadcast showed the replay again.
UCLA coach Mick Cronin said after the game that Singleton suffered a severe sprain and avoided the break.
Singleton said he'd broken his leg before and knew what it was like.
UTAH CHEERLEADER RESPONDS TO VIRAL MOMENT AFTER TEAM LOSS IN MARCH MADNESS: 'COMING OUT FOR REAL'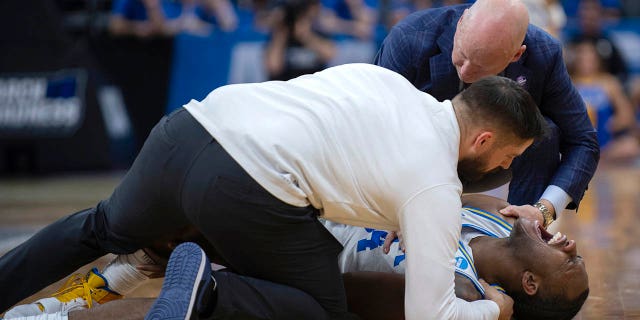 "I knew it wasn't that bad," he said after the game. "I broke my leg before. I didn't feel like it burst or anything like that. At the moment I was just in pain. I'm fine. I'm just going to take care of my coach."
Cronin added that he had memories of Kenyon Martin in 2000. 1 pick in the draft, broke his leg before the tournament.
"I had flashbacks of having thick hair in the spring of 2000 when I was running there and Kenyon Martin was playing there," Cronin said. "Looks like he has a bad sprain… I'm just happy he didn't break his ankle. It's been crazy for us here lately."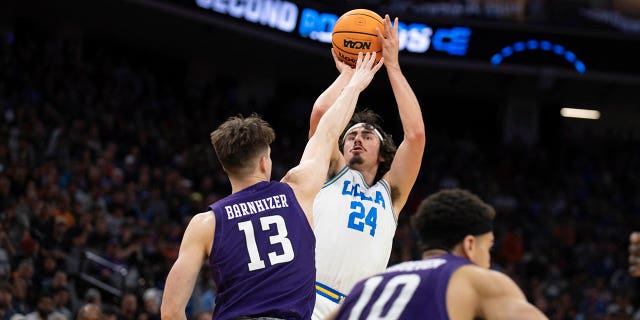 CLICK HERE TO GET THE FOX NEWS APP
Bruins won the game, 68-63 to move to Sweet 16. Jaime Jaques Jr. scored 24 points in the win.
The Associated Press contributed to this report.