Machines for creating music in a playful way: the beat machine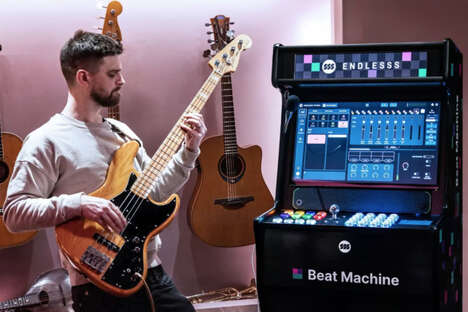 The Beat Machine by EndlessFM is a gamified music piece of equipment perfect for making making music in the studio even more fun. The device retains the look and feel of the classic arcade game, but is equipped with a range of buttons and an interface that provides many options for customizing the gameplay. The device provides a wide range of built-in sounds, ideal for various genres, and also has its own dedicated speaker system.
"Beat Machine" is limited to 25 Launch Edition devices already available for pre-order for $9,999.
Founder Tim Axil spoke about their special editions, saying, "This is an opportunity for 25 people to get their first ever Beat Machines, be part of the origin story, and support us in our mission to transform music from a product we consume alone into an activity. we're going to do – online, in real life, in real time."
Image Credit: Infinite FM