Luxe Gold-Plated Smartphones : gold-plated iphone 15 pro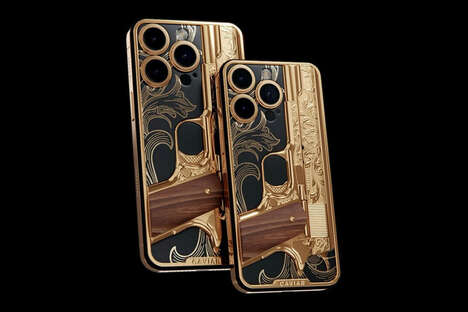 Caviar presents a look at its new special-edition gold-plated iPhone 15 Pro which is priced at $8630. The brand is known for updating smartphones to a dramatic and luxurious level and the latest adorns the smartphone with a titanium chassis.
There are 63 designs and are plenty of models that are made with a series of materials and finishes. Other details include the use of crystals, gold, as well as marbled carbon fiber, starting at the price of $6700 and going up from there. Additionally, there is an intricately designed phone that is made from white gold and real diamond gemstones throughout, marked at half a million dollars. The gold iteration is dubbed Notorious and celebrates themes of the Colt 1911 handgun.
Image Credit: Caviar