Loan Firm Sees SCF Growth Among MSMEs
Financial company DIGIDO. expects rapid growth in the use of supply chain finance (SCF) among Philippine micro, small and medium-sized enterprises (MSMEs), predicting that this set of solutions will cover about 15 percent of the value of all goods and services produced by the sector by 2024.
The forecast is based on a study of the International Finance Corporation's "Philippines Supply Chain Finance Market Development Report" which states that the Philippine market is estimated to have more than $20 billion in "readily available SCF assets to be transferred to banks and NDTL." (non-bank credit institutions that do not accept deposits).
Digido said that with a country's gross domestic product (GDP) of about $394 billion (2021) and MSMEs accounting for about 40 percent of that, SCF schemes are poised to take on about 13 percent of MSMEs' annual production. from 15 percent (converted to about 6 percent of GDP in 2021) as a realistic benchmark for SCF companies next year, given the high demand for the service and the expected rapid growth in its supply in the local market.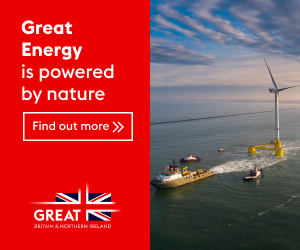 "Supply chain finance has steadily expanded its presence in the country as short-term loans have proven effective in supporting SMEs and we are committed to covering operating costs while making it as affordable as possible for business owners," Digido's Joana Saplan-Mateo was quoted in the statement.
Digido, which operates the online lending app UnaCash, claims to have "successfully addressed supply chain disruptions that began in the fourth quarter of 2022, delivering a payout target of 64 percent (44.9 million pesos) within a very limited period." .
The two-year-old firm said it identified the top local industries in which SCF has penetrated the market from Q4 2022 to present: 29 percent for retail; 12.95 percent for construction; and a growing number of 8.93 percent for the import and export trading industry.
"This has provided collective growth in terms of successfully supporting the business continuity of these MSMEs," the firm said in a statement.
Digido said it sees "great potential" in introducing supply chain finance to growing industries such as healthcare and medical, manufacturing, IT solutions, e-commerce and agriculture.