Leonardo DiCaprio Gushes Over 'Cinematic Father Figures'
Leonardo DiCaprio still can't believe he's worked with his "cinematic father figures."
"It's hard to articulate in a short time other than saying [Scorsese has] been very much a cinematic father figure to me, much like Mr. De Niro has," he told ET on Thursday. "I've looked up to them as the great duo of my generation as far as cinematic achievements are concerned.
"All of my actor friends and I have just studied their work and their films together," he added, calling the opportunity to collaborate with the two legends "mind-blowing."
Scorsese's work with De Niro arguably defined a generation and earned the director Oscar nods for "Taxi Driver" (1977), "Raging Bull" (1981) and "Goodfellas" (1991). "Flower Moon," which chronicles the Osage Nation murders in 1920s Oklahoma, is the pair's 10th collaboration.
DiCaprio proved himself a generational talent when he co-starred with De Niro at 18 in "This Boy's Life" (1993). He was later inspired by the New Yorker to seek out interesting roles after starring in "Titanic" (1997) — and actively worked to shed his heartthrob persona.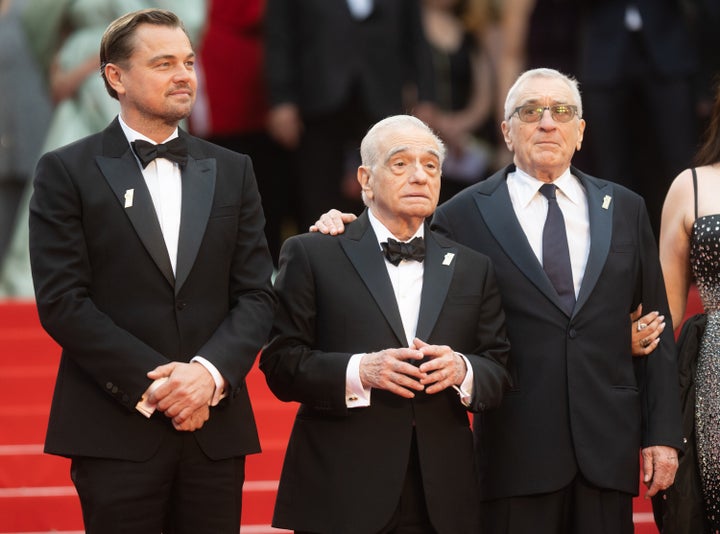 "He's truly a national treasure," DiCaprio told ET. "And he's still continuing to make daring, independent films even though they're massive in budget. He is a seminal artist of this entire era of cinematic history, and I can't begin to articulate how much I've learned from him."
When asked about the video, and what it's like to approach 50, DiCaprio came clean.
"That is true," he told ET. "Got to always think about 50. But you know what, I have a range of musical love that goes back to our stuff from the '20s, '30s and '40s with jazz and blues and things of that nature. And then hip-hop, too."