LeBron James accidentally bloodied referee in match 3: 'You've wanted to do this for 25 years'
LeBron James was involved in a minor skirmish with NBA referee Scott Foster during the Los Angeles Lakers' Game 3 loss to the Denver Nuggets on Saturday night.
James and Lakers began with a fast break when Foster got in the way of James. The 6-foot-9, 250-pound Lakers superstar didn't see the referee as he ran across the court.
CLICK HERE FOR MORE SPORTS ADS ON FOXNEWS.COM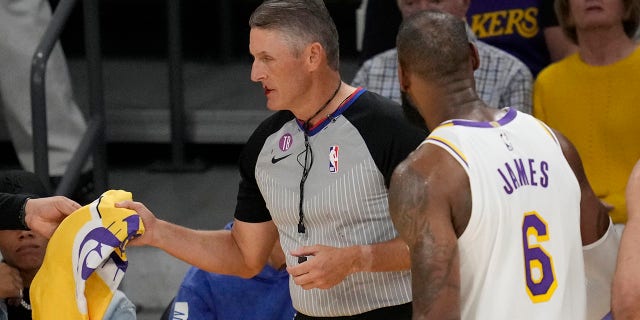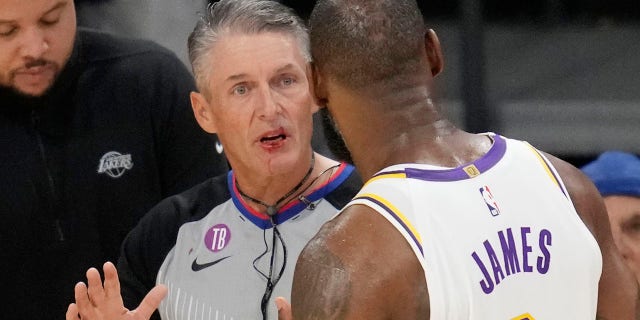 Foster was hit in the mouth, and when the play ended, his lip was bleeding. ESPN microphones captured the interaction between James and Foster as the longtime official tried to force his lip to stop the bleeding. James apologized and Austin Reeves joked that his teammate should have received a technical foul for the game.
"You wanted to do this for 25 years," Foster joked.
STRIPISTS FROM FIRST HA MORANT VIRAL WEAPONS INCIDENT SAY NBA STAR 'CLEARLY ASKING FOR ATTENTION'
James had 23 points, 12 assists and seven rebounds in the game, but the Lakers lost 119–108. Los Angeles returned from a 14-point deficit but couldn't stop Denver.
No team has even recovered from a 3-0 loss in a playoff match. James famously led Cleveland Cavaliers returned from a 3-1 loss against the Golden State Warriors in the 2016 Finals.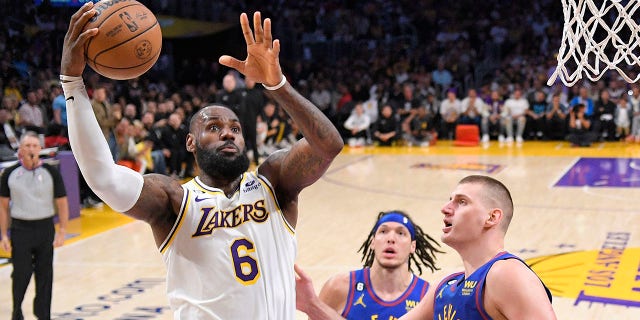 "I can't speak for the guys right now because I don't know what's on their minds, but I still (believe)," James said. "So it's time to go home and start fueling up, start the healing process and the recovery process and get ready for Monday. My mindset is always locked."
CLICK HERE TO GET THE FOX NEWS APP
The fourth game will take place on Monday evening in Los Angeles. Denver has never played in the NBA Finals.