Latest World Cup: Wales aim for first victory ahead of the Netherlands against Ecuador and England against the USA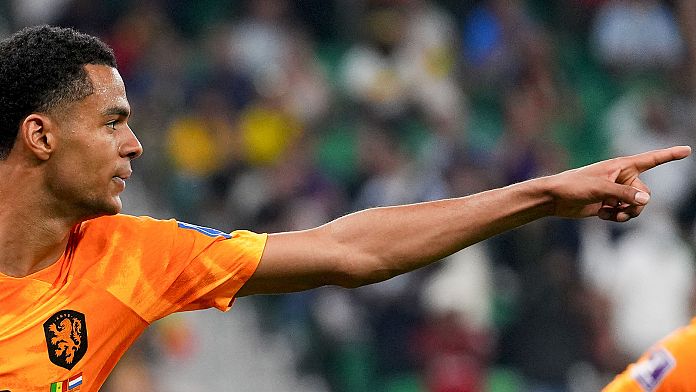 Wales – Iran (11:00 CET)
Another good result is expected on Friday from Gareth Bale, who scored a late goal from the penalty spot to help Wales draw against the United States in the first leg.
Bale, 33, who signed with the LA Galaxy in June in what many thought was a sign of his decline after his peak when he was hailed as one of the best players of his generation, was thrilled to be cast in the lead role. in his World Championship debut.
Iran will not have goalkeeper Ali Beiranvand. He was injured in the first match and was taken to a local hospital.
Although they have appeared in the last two final tournaments of the World Cup, Iran has never qualified for the play-offs.
Qatar – Senegal (14:00 CET)
Qatar returns to competition after becoming the first host country in World Cup history to lose its first match, losing 1–0 to Ecuador on the opening night of the tournament.
The hosts will get another chance to beat Senegal, who also lost their debut and are suffering from injuries to their key players.
Senegal is without Sadio Mane, the Bayern Munich striker who has been eliminated from the tournament with a leg injury. Midfielder Sheihou Kouyate is expected to miss Friday's game with a hamstring injury.
Netherlands – Ecuador (17 CET)
Ecuador and the Netherlands have won their opening matches and Friday's game will feature two strikers, Ecuadorian Enner Valencia and Dutch striker Memphis Depay.
Valencia scored both of Ecuador's goals in a 2-0 win against Qatar before walking away with a sore knee but are set to play Friday.
Depay returned from a hamstring injury and led the Netherlands in a 2-0 win over Senegal. He came off the bench in that game but is looking to start against Ecuador.
A win for either team would most likely guarantee a promotion out of Group A.
England – USA (20:00 CET)
The Americans are underdogs after a 1-1 draw with Wales, while England get their first 6-2 victory over Iran.
Another victory for England would take the Three Lions to the round of 16 with one game to go.
England captain Harry Kane, 2018 World Cup top scorer, injured his ankle against Iran, while defender Harry Maguire left the game with blurred vision in the 70th minute. However, both are expected to play on Friday.
In 1950, a randomly assembled US national team – a ragtag group that included a postman, a gravedigger, a dishwasher and a schoolteacher – famously beat England 1-0 in the first match between the two.
What happened at the World Cup on Thursday?
Cristiano Ronaldo made World Cup history as the first male player to score in five World Cups from a penalty kick in the 65th minute against Ghana. Portugal won 3-2.
Richarlison came on for Seleção, scoring both goals for Brazil in a 2–0 win over Serbia. His second overhand shot into the top left corner is already touted as the best goal of the tournament.
Since playing for Serbia in 2010, the country has not reached the playoffs of the World Cup.
Monaco striker Bril Embolo scored the only goal of the game in a win over Cameroon, the country in which he was born, in an early game in Qatar on Thursday. Embolo kept his promise not to celebrate the goal, which decided the outcome of the match in favor of Switzerland with a score of 1:0.
None of the five African teams at the World Cup in Qatar won their first match in the group stage.
What are the main topics of conversation at the moment?
The first round was marked by two major setbacks: Firstly, Saudi Arabia achieved a stunning result in the first leg against Argentina at the Lusail Stadium, winning the game 1-2.
Japan then also beat Germany 1-2, negating Germany's lead by scoring two goals in eight minutes in a very fast-paced competition.
German football association DFB president Bernd Neuendorf has called on FIFA to make an official statement about the action it will take if players wear One Love armbands at the World Cup.
Several World Cup teams have backed down and abandoned the anti-discrimination campaign against host country Qatar, fearing they would receive yellow cards if they supported it. One of the teams, Denmark, supported the German protest.