Kazakhstan votes in early elections a year after riots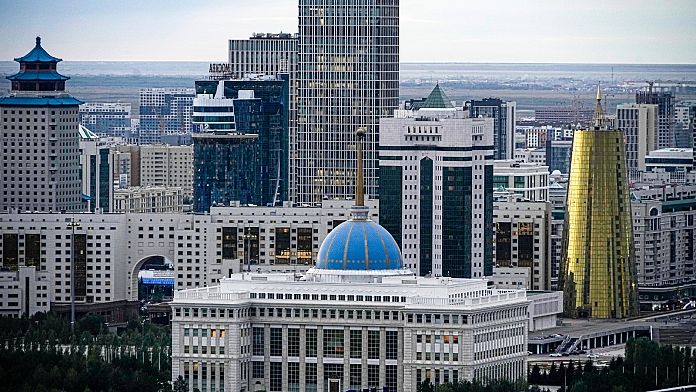 Voters in Kazakhstan will go to the polls on Sunday, voting in early elections for the first time since deadly riots seized the resource-rich country of Central Asia a year ago.
The vote comes after a brief but vigorous campaign for seats in the reconfigured lower house of parliament and falls on the third anniversary of Nursultan Nazarbayev's departure from the presidency.
Nazarbayev has led Kazakhstan since gaining independence after the collapse of the Soviet Union in 1991 and has gained immense influence. His successor, Kassym-Jomart Tokayev, was expected to continue Nazarbayev's authoritarian course and even renamed the capital Nur-Sultan in honor of his predecessor.
But the country's political landscape has changed markedly since a wave of violence in January 2022, when provincial protests, initially fueled by rising fuel prices, engulfed other cities, especially the commercial capital of Almaty, and became overtly political as demonstrators yelled "Old man out!" regarding Nazarbayev.
More than 220 people, mostly protesters, died as police cracked down on the unrest.
Amid the violence, Tokayev removed Nazarbayev from his powerful post as head of the National Security Council. He returned the capital to its former name of Astana, and parliament repealed a law granting Nazarbayev and his family immunity from prosecution.
Tokayev also initiated reforms to strengthen parliament, reduce presidential powers, and limit the presidential term to one seven-year term. Under the reforms, a third of the 98 seats in the lower house of parliament will be elected through single-member races, not party lists.
Tokayev's party, Amanat, has an overwhelming majority of seats in the current parliament, with the remaining seats held by parties largely loyal to Amanat. Although opinion polls show that Amanat will remain the largest party in the new parliament, the likely final balance is unclear.
More than 400 candidates, most of them self-nominated, compete in single-member races, and the national electoral commission has allowed two more parties to run in proportional elections.
The expansion of competition seems to have energized the electorate.
While campaigning was not allowed to start until mid-February, "the campaign so far looks brisk, particularly online and in single-member constituencies with large numbers of candidates," the election observation organization mission said in its assessment. on Security and Cooperation in Europe.
The candidates have raised a wide range of issues, including further political reforms, housing and rising food prices, and the country is not showing a clear path forward. But many are encouraged by the expansion of electoral opportunities.
"There is hope that the upcoming parliamentary elections, which will be held under a new mixed electoral system, will bring change and promote democratization and political liberalization in Kazakhstan," wrote analyst Asel Nussopova for the Astana Times.