Just like they love me this week, they'll hate me the next
C.J. Stroud faced his fair share of criticism before the Houston Texans selected him with the second pick in April's draft. But, Stroud has gotten off to an impressive start to his pro football career, which has silenced many of his doubters. 
Through nine games, Stroud leads the NFL in yards per game. He has also taken care of the football, having only two interceptions so far. The former Ohio State standout also has a top-10 passer rating.
The Texans won three games last season. Houston already has five wins with Stroud under center and first-year head coach DeMeco Ryans on the sidelines. The fate of NFL franchises largely lies in the hands of the quarterback, and Stroud has quickly provided the organization with stability at the critical position.
CLICK HERE FOR MORE SPORTS COVERAGE ON FOXNEWS.COM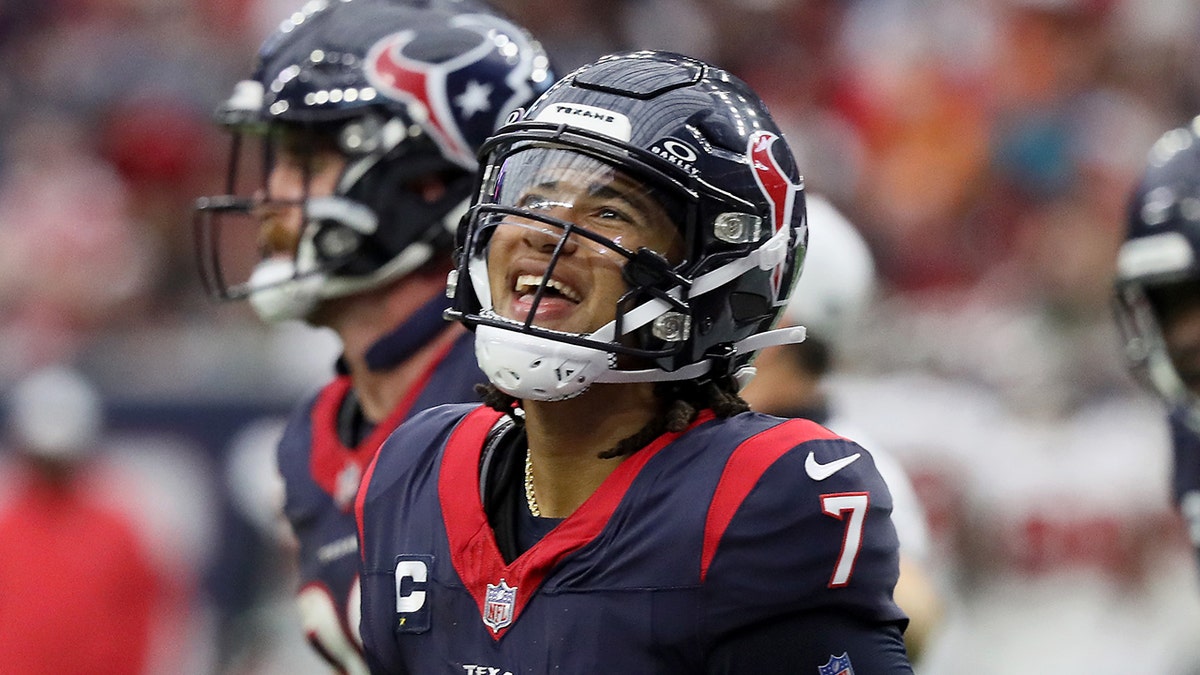 The Texans probably took a rebuilding approach to the 2023 season, but their current winning record and Stroud's poised play give the team a realistic chance of qualifying for the postseason.
Stroud is not only one of the leading candidates for Rookie of the Year, but his name has also been associated with the league's highly coveted MVP award. Stroud expressed appreciation for his name being mentioned but also gave credit to his teammates.
TEXANS' CJ STROUD TALKS RELATIONSHIP WITH GOD, HOW IT HELPS HIM LEAD IN INTENSE MOMENTS
"It's cool to have people recognize some of the things that I've done or – as a team, we've done. I don't think it's just me, but it's really cool to see," Stroud said in his Wednesday press conference. "Especially the vets who will reach out or say something on Twitter, and I have people who text me stuff [and] things like that, so I really appreciate that. It doesn't go unnoticed."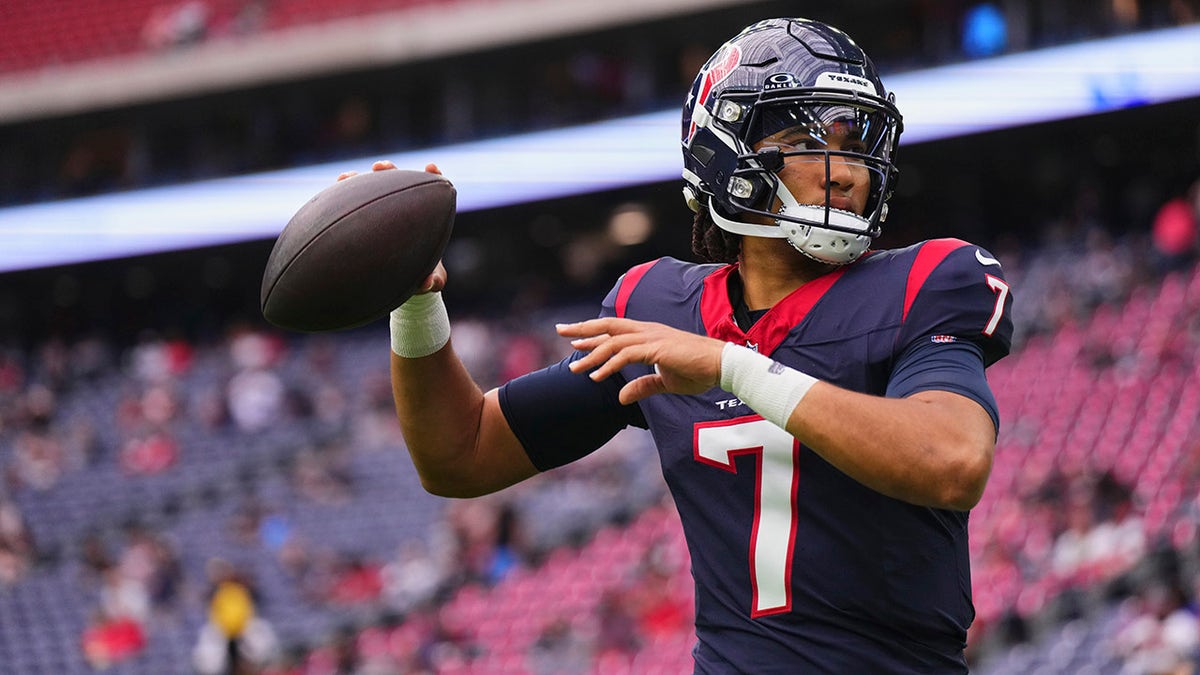 But, Stroud downplayed the MVP chatter and said he is instead focusing on working on getting better as a football player.
FROM OUTKICK: JOSH DOBBS IS NFL'S BEST STORY, HE'S TURNED SITUATIONS MEANT FOR FAILURE INTO SUCCESS
"But still, at the same time, I just want more. I want to do better. I want to be as complete as I can. This game is a process, and I know every week I have to bring it. And I know I'm not being treated as a rookie anymore, so people are bringing their 'A-game' because they want to knock me off or whatever they think. For me, I just really want to keep getting better and better and keep that chip on my shoulder and just keep grinding."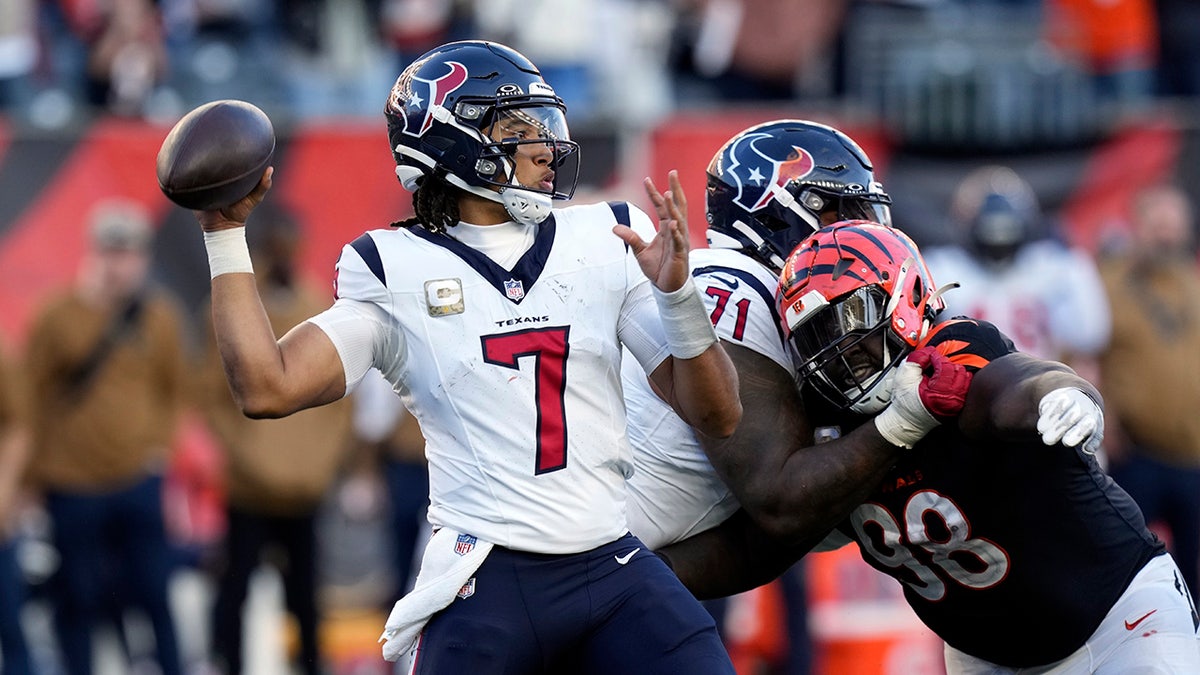 Stroud has racked up 2,626 passing yards and 15 touchdowns this season. The 22-year-old said he is trying to remain "even-keeled" in the midst of all the chatter.
"It's been cool to be able to be in the [MVP] talk, but just like they love me this week, they'll hate me the next," Stroud said. "So, I don't try to look at that stuff. I try to stay even-keeled and just stay on the straight and narrow, and just work really hard and make my teammates around me better."
CLICK HERE TO GET THE FOX NEWS APP
The Texans host Kyler Murray and the Arizona Cardinals this Sunday.