Iran on 'execution spree' since start of Israel-Hamas war, killing 107 anti-regime activists, ethnic minority
Iran has executed over 100 people since the Hamas terrorist attack on Oct. 7 drew the world's attention to Israel and the Gaza Strip, with one report referring to Tehran's "execution spree." 
"On Wednesday, November 15, 2023, as the United Nations General Assembly's Third Committee was considering a resolution condemning the systematic and widespread violation of human rights in Iran, the henchmen of the Iranian regime executed six prisoners," the secretariat of the National Council of Resistance of Iran (NCRI) wrote this week after more executions took place. 
The NCRI noted that the regime, which the United Nations has condemned dozens of times for "systematic and widespread violation of human rights," has continued to "carry out brutal executions in an increasing manner" and called for the international community to "ostracize" Iran. 
"Appeasement with this regime, which has set unprecedented records in executions, terrorism, and warmongering, is a clear violation of all international and recognized human rights standards," the NCRI wrote. 
IRANIAN OFFICIAL WHO REPORTEDLY HELPED HAMAS PLAN ISRAEL ATTACK IS SEEN SHAKING HANDS WITH UN AID LEADER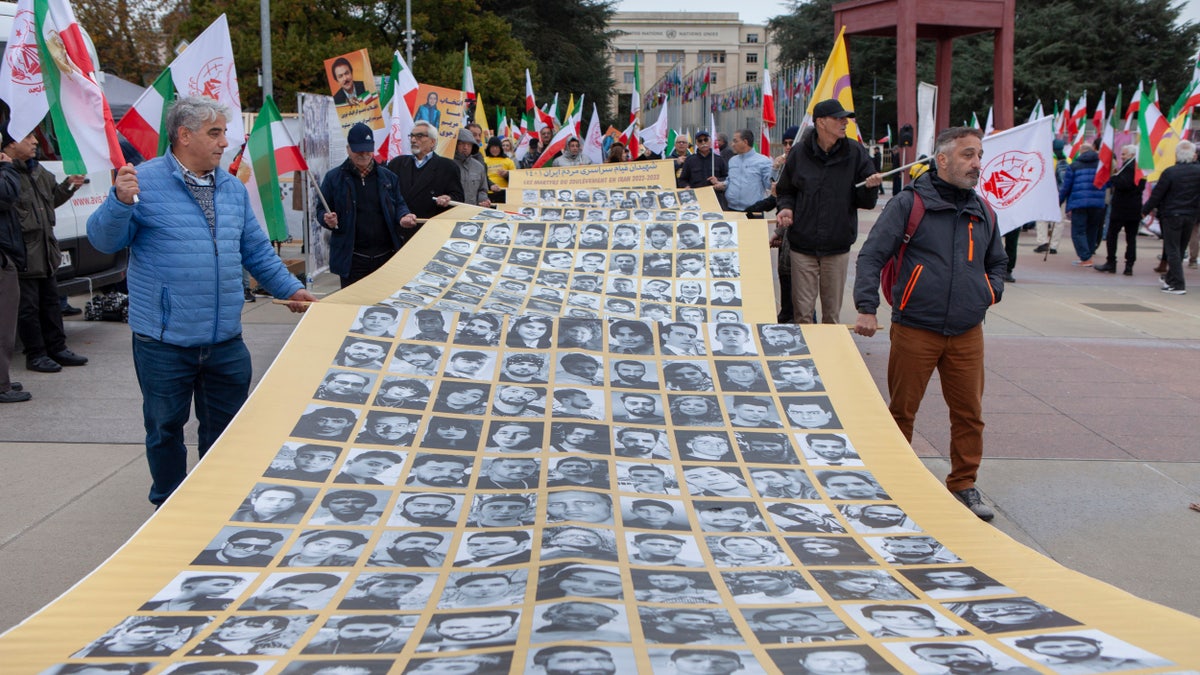 Independent news outlet Al-Monitor, which focuses on the Middle East, reported this week that Iran had executed 114 people since Oct. 7, committing an "execution spree" for "fabricated crimes," including allegedly vague charges such as "corruption on Earth," "enmity against God" and "membership in Salafi groups." 
NCRI noted that the number of executions is closer to 107 so far, but it is likely to continue rising in the coming days and weeks. 
CRITICS SLAM BIDEN ADMIN FOR WAIVER THAT GIVES IRAN ACCESS TO $10B FUND: 'ABSOLUTELY OUTRAGEOUS'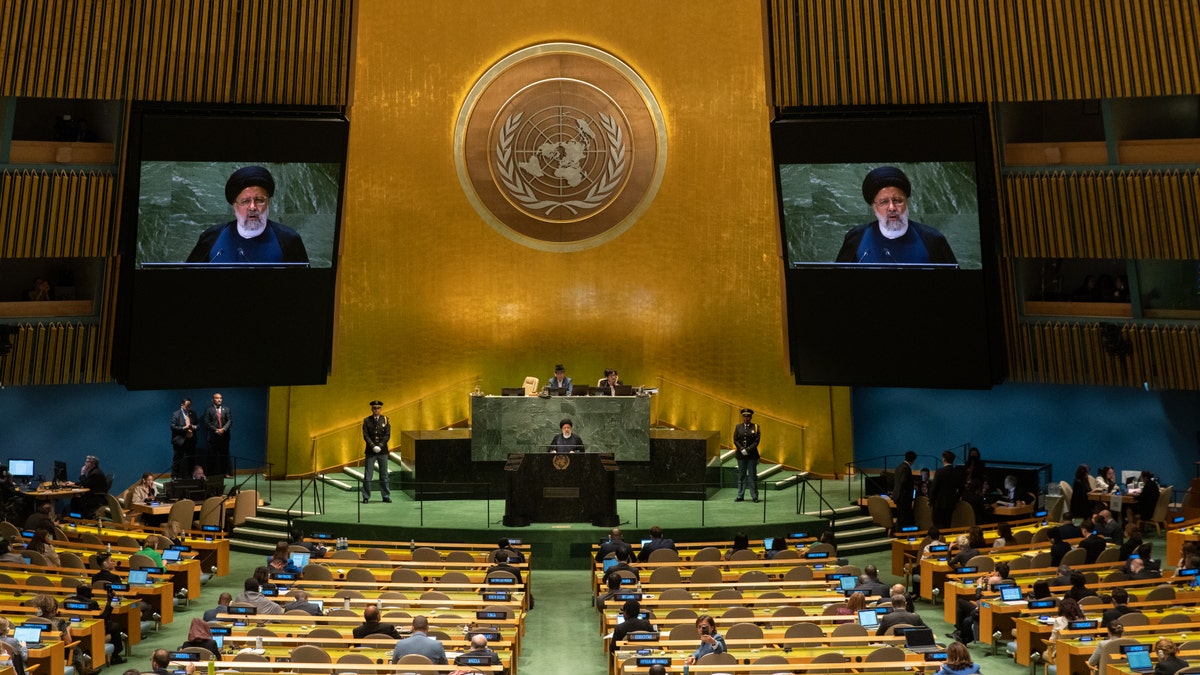 Amnesty International cited Iran as the second-leading executioner in the world behind China in 2022, and this year alone has recorded 649 executions. The watchdog, which also called Iran's actions an "execution spree," noted that in May alone the Iranian authorities executed "three people a day on average." 
"This arbitrary deprivation of people's lives must stop," Amnesty International wrote in a statement that also claimed Iran has targeted its Baluchi ethnic minority group, which accounts for 20% of the recorded executions while making up roughly 5% of the country's population. 
PETE HEGSETH SAYS BIDEN ADMIN HASN'T 'DETERRED ANYTHING,' URGES ISRAEL TO TAKE ACTION AGAINST IRAN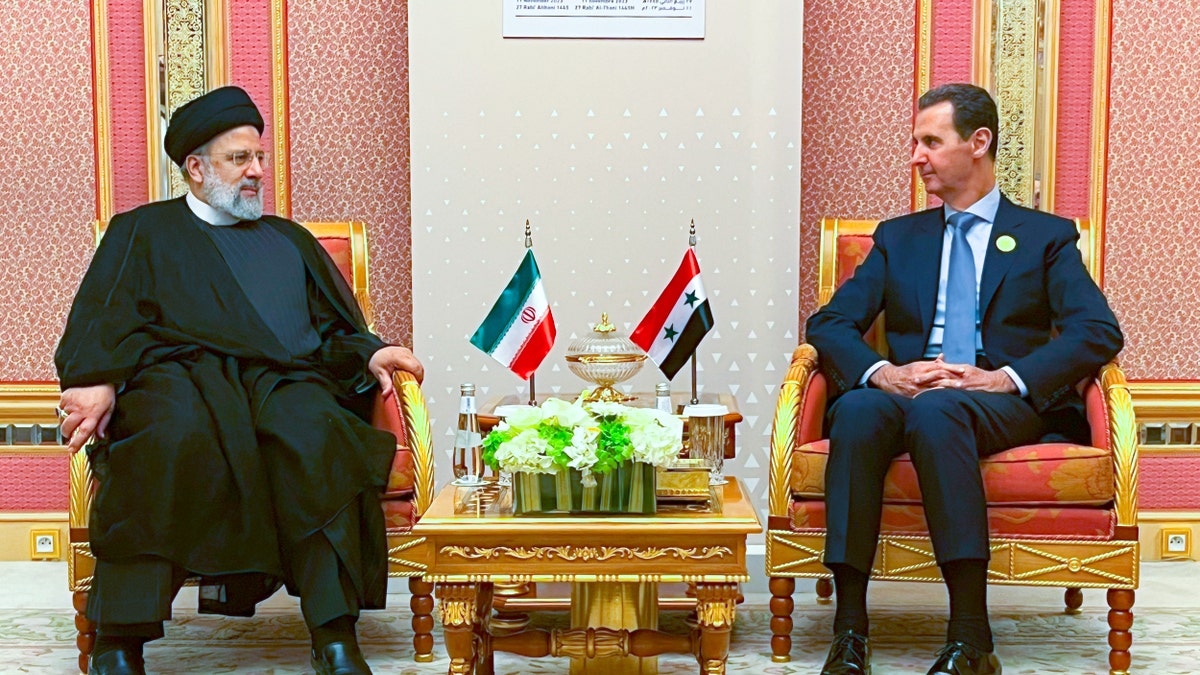 In a separate statement, NCRI's leader Maryam Rajavi blasted Iran's government as a "regime that cannot survive without suppression, killing at home, warmongering abroad." 
She further stressed that the regime "does not accord any value whatsoever to the recognized human rights principles and standards, including the right to life, freedom of expression, freedom of assembly, the rights of ethnic and religious minorities, women's rights, and the right to due process, and continuously violates them in the most egregious way." Iran chaired a one-day human rights council at the U.N. this month, drawing condemnation from watchdog groups. 
Iranian President Ebrahim Raisi has tried to take a leading role in responding to the Israel-Hamas war and the ongoing operations in Gaza, which the Hamas-controlled Health Ministry claimed has killed over 11,000 people, though they do not distinguish between civilian and combatant deaths and multiple U.S. officials – including President Biden – have cast doubts on the numbers.
CLICK HERE TO GET THE FOX NEWS APP
A meeting last week between Middle Eastern and Muslim leaders in Riyadh included not only Raisi but also Syrian President Bashar al-Assad, who is also responsible for the deaths of thousands, including alleged attacks with banned chemical weapons. French courts this week issued an arrest warrant for Assad related to these attacks.