Iran could fuel 'several' atomic bombs: UN atomic energy official
Iran has enough highly enriched uranium to build "multiple" nuclear weapons if he so desires, now warns a senior UN nuclear official. But diplomatic efforts to rein in its nuclear program seem more unlikely than ever before as Tehran arms Russia in its war with Ukraine and unrest shakes the Islamic Republic.
Warning on Tuesday that "we need to be extremely careful" in describing Iran's program, Rafael Mariaono Grossi of the International Atomic Energy Agency bluntly acknowledged how large Tehran's stockpiles of highly enriched uranium have grown.
"One thing is true: they have accumulated enough nuclear material for several types of nuclear weapons, and not for one at the moment," Grossi said.
Gross assured a European Parliament subcommittee in Brussels on Wednesday that Iran has not yet developed a nuclear weapon and the West must redouble its efforts to prevent them from doing so.
Even at the height of the previous tension between the West and IranPrior to the 2015 nuclear deal, Iran had never enriched uranium as highly as it does now.
For months, nonproliferation experts have assumed that Iran has enough 60% enriched uranium to build at least one nuclear weapon, even though Tehran has long insisted that its program is for peaceful purposes. Uranium enriched over 90% can be used as a weapon. Iran has 70 kg (154 lb) of uranium enriched to 60% purity and 1,000 kg to 20% purity, Grossi said.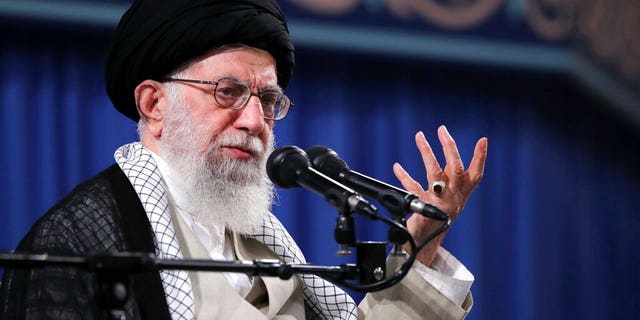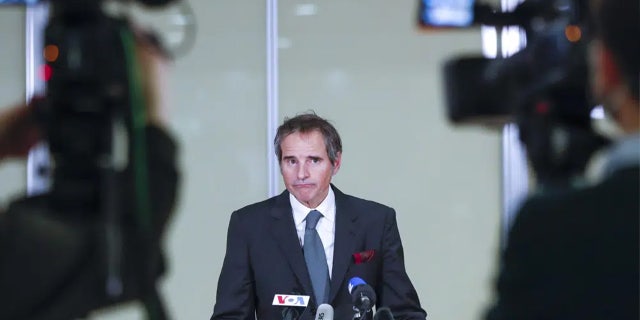 Then the Argentine diplomat referred to the famous speech of Benjamin Netanyahu in 2012 at the UN.where Prime Minister Isaeli called on the United Nations General Assembly to draw a "clear red line" to stop Iran from developing nuclear weapons.
In a theatrical gesture, Netanyahu held up a cartoon drawing of a spherical bomb and drew a red line under the fuse "before Iran completes the second stage of nuclear enrichment to build the bomb," he said.
"The question is not whether Iran will get the bomb. The question is at what stage can we prevent Iran from getting the bomb," Netanyahu said.
IRAN HOLDS BIGGEST MILITARY EXERCISES ON MAJOR OIL ROAD IN 'WAR BEFORE WAR'
Analysts point to what happened to North Korea, which in 1994 reached an agreement with the United States to abandon its nuclear program. The deal fell through in 2002. By 2005, fearful of US intentions after its invasion of Iraq, Pyongyang announced that it had developed a nuclear weapon. Today, North Korea has ballistic missiles designed to carry nuclear warheads capable of reaching US soil.
Iranian diplomats have for years pointed to Sermon by Supreme Leader Ayatollah Ali Khamenei as obligatory fatwa, or a religious decree that Iran will not seek an atomic bomb. However, Iranian officials in recent months have begun to talk openly about the prospects for building nuclear weapons.
Negotiations between Iran and the West culminated in August with a "final text" of a roadmap to restore the 2015 agreement, which Iran has not accepted until today.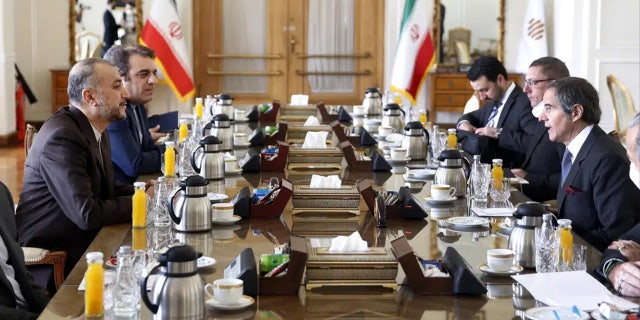 As the Iranian rial continues to fall to historic lows against the dollar amid the crisis, Iranian officials, including Foreign Minister Hossein Amirabdollahian, have also made unsubstantiated claims that US officials are acquiescing to their demands or releasing frozen money abroad.
At the US State Department, the denials of Iran's claims are becoming more and more strident.
"We've heard a number of statements from the Iranian foreign minister that are questionable, if not outright lies, so I'll just keep that broader context in mind when you point to statements from the Iranian foreign minister," State Department spokesman Ned Price said. Monday in response to a question.
IRAN'S RECOGNITION OF BRITISH NATIONAL RELATIONSHIPS, UK TO REVIEW SUPPORT FOR NUCLEAR DEAL: REPORT
Dec. In 2022, State Department spokesman Ned Price said the Iran nuclear deal "is not the focus of our attention right now," noting that the administration has instead focused on supporting citizens protesting the death of Mahsa Amini, a young woman detained in September by vice police. country.
"Iran's demands are unrealistic. They go way beyond the JCPOA," Price said, using the deal's acronym, the Joint Comprehensive Plan of Action.
Critics say the Biden administration's statements this month demonstrate its unwavering commitment to the JCPOA, which, according to a study by a US think tank, $275 billion in benefitso Tehran in its first year and $1 trillion by 2030.
A spokesman for Senator Cruz, Texas, told Fox News Digital that "Senator Cruz believes the Biden administration is ideologically hell-bent on renegotiating the Iran nuclear deal and that they are doing everything they can to keep that option open." He believes they are putting the deal ahead of other critical interests they claim they have, including supporting women-led protests against the Iranian regime and helping our Ukrainian allies destroy Russian and Iranian forces with drones to take out Ukrainian military and civilians. objects."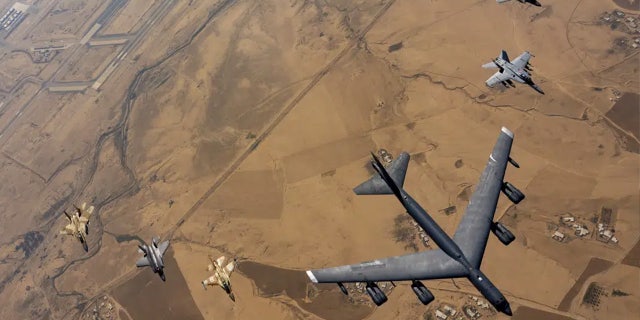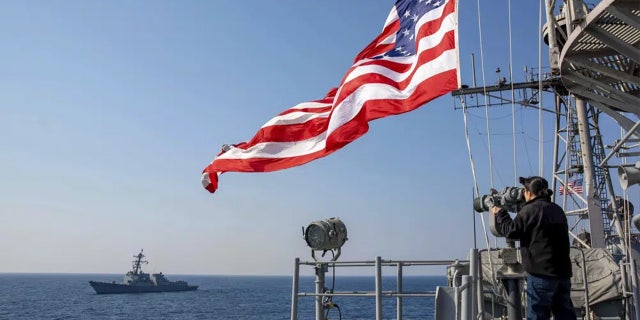 Price and other Biden administration officials say any future talks with Iran are off the table as Tehran cracks down on months of Amini protests. At least 527 people have been killed and more than 19,500 arrested in the riots, according to Human Rights Activists in Iran, a group monitoring the protests.
CRITICS CALL FOR BIDEN ADMINISTRATION FOR NOT REJECTING IRAN NUCLEAR DEAL DESPITE LATEST RHETORIC
Another part of the annoyance of Americans – and increasingly of Europeans – comes from Iran is arming Russia with bomber drones that have repeatedly hit power plants and civilian targets across Ukraine.. It remains unclear what Tehran, which has a tense history with Moscow, is counting on for arms supplies to Russia. One Iranian lawmaker suggested that the Islamic Republic could get Su-35 fighters to replace its aging fleet of mostly U.S. combat aircraft prior to 1979, though no such deal has been confirmed.
Such fighters would provide a key air defense for Iran, especially as its nuclear facilities could become increasingly vulnerable. Israel, which has launched strikes to stop nuclear programs in Iraq and Syria, has warned it will not allow Iran to obtain a nuclear bomb.
The United States and Israel also launched their largest ever joint airground and sea exercises this week involving 6,400 US troops, more than 1,500 Israeli troops, using more than 140 aircraft, 12 naval ships, highly mobile artillery rocket systems and multiple rocket launchers in an operation dubbed Juniper Oak 23.2.
Pentagon officials said the operation enhances Washington's ability to respond to contingencies and "highlights US commitment to the Middle East region."
The Pentagon described the exercise as "not focused on any one adversary or threat." However, this comes against the backdrop of escalating tensions with Iran and includes aerial refueling, targeting and suppression of enemy air defenses – capabilities that will be critical in airstrikes.
So far, Grossi has said there has been "almost no diplomatic activity" in an attempt to restore the Iran nuclear deal, an agreement he now calls "an empty shell." But he still called for more diplomacy, as Tehran still needs to develop and test every possible nuclear weapon.
CLICK HERE TO GET THE FOX NEWS APP
"We must not give up," he said.
Benjamin Weinthal of Fox News and the Associated Press contributed to this report.