Internet-enabled space terminals: amazon 2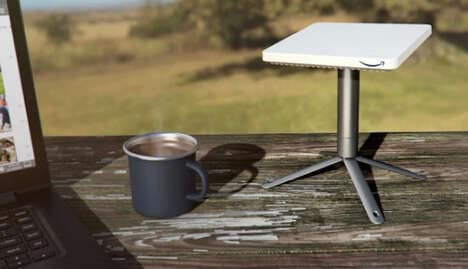 Amazon has announced new client terminals to be used by individuals, in addition to Project Kuiper's "Internet from Space" project. Project Kuiper will use a constellation of tiny satellites to provide broadband access to users around the world. However, it will primarily target unused or underserved areas with the help of modern Internet technologies. Customers who own a compatible terminal can receive broadband signals using its "smaller, more affordable and more capable" design. Amazon's Prometheus baseband chip will support the project.
"Prometheus combines the processing power of a 5G modem chip found in modern smartphones, the ability of a cellular base station to handle traffic from thousands of clients simultaneously, and the ability of a microwave backhaul antenna to support powerful point-to-point connections. ," the company said.
Image Credit: Amazon