Interactive Travel Map Apps: Travel Proxy App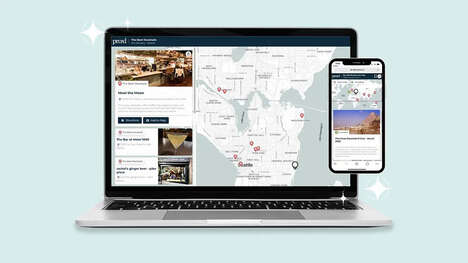 The Proxi travel app is a simple tool for avid or amateur travelers to use as a way to optimize their travel experience. The app allows travelers to create travel plans on a map just to visualize the experience instead of relying on a static list of plans. Users can also use maps created by businesses or institutions to get directions on where to find certain amenities and more.
The Proxi travel app uses artificial intelligence (AI) to populate maps based on the data you already have, which will help streamline the creation process. The app also provides backend analytics to give insight into viewers.