'I Don't Get It': Harry Styles' Mom Defends Singer's Divisive New Haircut
Not everyone loves that Harry Styles got a buzz cut — but his mom is defending it.
Fans have been divided since news broke last week about the pop star's hairstyle, leading his mother to address the uproar Friday on social media.
"When you consider that H has a legacy of kindness and inclusion, has always made every effort to make everyone feel seen and appreciated for exactly who they are … there's an irony in the negativity he's been shown for having a haircut," Anne Twist wrote on Instagram, referring to Styles.
"Sorry," the mother continued, "but I don't get it."
Twist's comments were accompanied by an image showing a melodramatic headline about Styles' haircut — apparently from the New York Post — and a humorous rewrite that satirized its over-the-top language.
"Let's uncrap that," Twist's image reads, changing the original headline to "Breaking news: It's hair! It's his! Also it will grow back. If he wants."
Styles recently sported the buzz cut at a U2 concert in Las Vegas — a show he reportedly attended with actor Taylor Russell, who is rumored to be his girlfriend. The surprising hairstyle sent fans into a tailspin, leading to an avalanche of social media posts.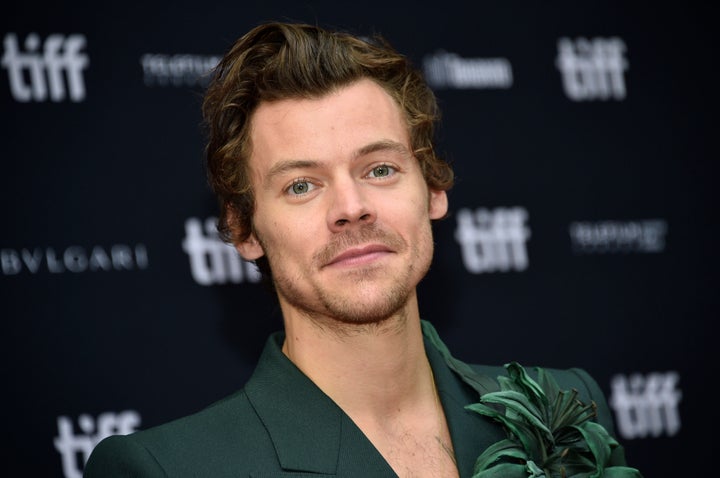 "U2 really just continues to give us things we don't need, that album that got push onto our phones and now the debuting of a bald Harry Styles," wrote one user on X, the platform formerly known as Twitter.
And while Styles' new haircut is similarly controversial, many fans continue to have his back.
"Man built an empire, spreads love, tolerance, creativity and kindness, and still some of you are limiting yourselves to commenting on his hair," one Instagram user wrote. "Ask yourselves how you would feel."
"Nobody has the right to comment on his appearance he is still a human being with feelings," wrote another, adding that "he is still OUR Harry with curly hair or not. Imagine being him right now seeing all these vile comments. ITS NOT NICE."