Hundreds under investigation in Turkey for building unsafe buildings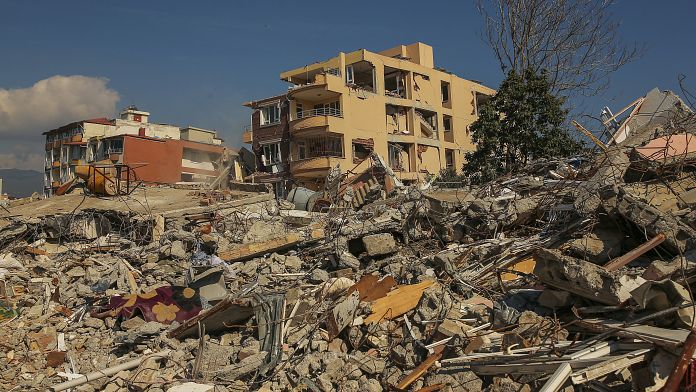 More than 600 people are under investigation in Turkey in connection with buildings that collapsed in devastating earthquakes earlier this month.
Contractors and building owners are among 184 people already in detention awaiting trial, according to Turkey's justice minister.
The 7.8 magnitude earthquake and subsequent aftershocks killed thousands in Turkey and Syria when they hit earlier this month, displacing about two million people.
Teams work to clear the rubble after weeks of searching for survivors trapped in their buildings.
Shukran Iyisoylu, who was hit by the earthquake in the southeastern city of Diyarbakır, said many of the people's most "important and valuable possessions" were left behind in their destroyed homes.
Jeisolu added: "They [the government] we were not allowed to take out a single needle … Goods and household items worth between 500 and 600,000 lire [25,000 to 30,000 euros] stay in our house."
The Turkish government says 1.3 million buildings have been inspected to date, and of that number, 173,000 have either collapsed or been so badly damaged that they had to be demolished.
Shortly after the quake, President Recep Tayyip Erdogan promised to rebuild destroyed homes within a year, a promise that has worried experts who say high-quality earthquake-resistant buildings should take precedence over high-speed, low-quality apartments to minimize the impact of a future quake.