Huge metal ball washed ashore in Japan, baffling officials
Giant "iron ball" discovered on beach in japan locals and officials are baffled as the origin of the mysterious object remains unknown.
A sphere about 4.9 feet in diameter was found by a runner on Enshuhama beach in the coastal city of Hamamatsu and reported to the police, state broadcaster NHK reported on Tuesday.
Local police and sappers investigated the find, confirming with X-rays that the sphere appeared to be hollow. Local officials said that the object does not pose a threat and could be something like a buoy.
But news of the strange object has since spread online, leading to a flurry of speculation that the metal ball could be the "Godzilla egg" or "dragon ball" from the popular Japanese manga Dragon Ball.
"MOSUL'S SHAR": US IS SILENT ABOUT UFO FILLED OVER IRAQ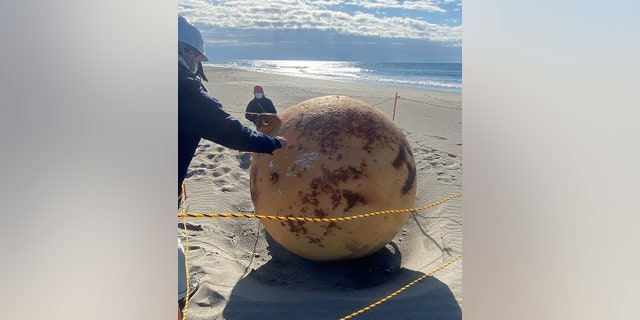 Other netizens have speculated that an unidentified object may have come from space.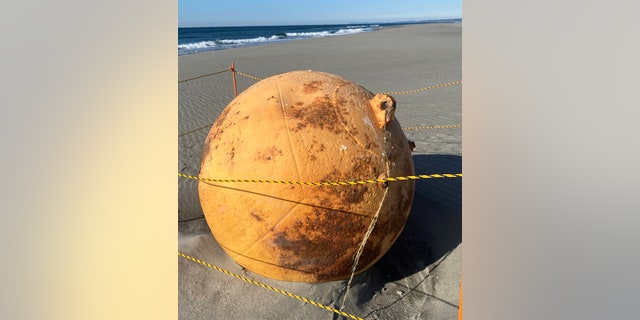 Masaki Matsukawa, head of the Shizuoka Prefectural Hamamatsu Prefectural Coastal Services Department, told the news agency that it was still unclear what the metal object was.
BIDEN SAYS THREE AERIAL 'OBJECTS' SHOT DOWN BY US PROBABLY NOT RELATED TO CHINA SURVEILLANCE
"We have not been able to determine what the debris is, but it has been confirmed to be safe, so we will dispose of it in the same way as normal floating debris," the official said.
The object was expected to be removed from the beach on Wednesday.