Gwyneth Paltrow reveals why she's 'proud' of the term 'conscious disconnect'
Gwyneth Paltrow said on Friday that she is "proud" of one of the phrases most famous – or infamous – associated with her.
Actor and lifestyle mogul hosted an anonymous Q&A session in her Instagram stories. Someone asked, "How do you feel about being credited with coining the phrase 'conscious disengagement'?"
The term has made a splash in pop culture. when it appeared in a 2014 blog post announcement of Paltrow's divorce from Coldplay vocalist Chris Martin. The post, signed by Paltrow and Martin, was titled "Conscious Disengagement." Their statement included: "We have always conducted our relationship in private and we hope that when we consciously separate and become parents, we can continue like this."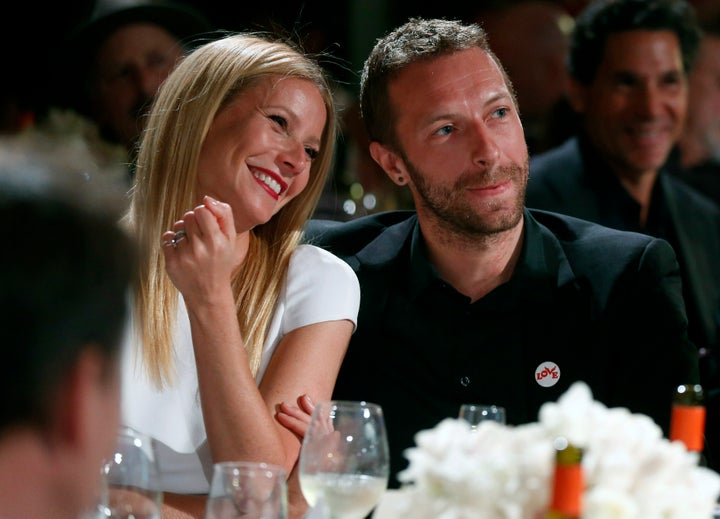 They married in 2003 and have two children, Apple and Moses.
The phrase "conscious disengagement" quickly became popular, with critics describing the term as out of touch with reality or just plain stupid.
But on Friday, Paltrow said she's noticed more people are appreciating the idea and that she's proud to promote it.
At first, she clarified that "definitely she did not come up with this phrase," which widely recognized psychotherapist and writer Katherine Woodward Thomas. Thomas, who used this idea in her consulting work and later published a book using the phrase as a title, told InStyle last year that the term refers to the ability to "move on" by "resolving a lot of very difficult feelings, such as anger, rage, or feelings of injustice, wanting revenge or getting that person back."
According to Paltrow, many people have told her that the concept has been helpful to them.
"Even though we took quite a bit of crap for it when we first announced it all these years ago, I'm really proud that we were able to maybe make some divorces a little easier or happier," she wrote on Instagram.
She added, "I feel really proud when people come up to me on the street and say thank you for introducing this concept."