Gonzaga hits a 3-pointer in the final seconds to win Elite 8 as Drew Timm leaves.
The first half looked like UCLA was about to head out on the Elite 8.
But they don't call it march madness never.
three-seed Gonzaga Bulldogs overcame a colossal deficit, and not without stress at the end, to win an instant classic over No. 2 UCLA, 79–76.
The Bulldogs were down 46-33 in the first half, but something was said in the dressing room that made them look like a completely different team when everyone got back on the court.
CLICK HERE FOR MORE SPORTS ADS ON FOXNEWS.COM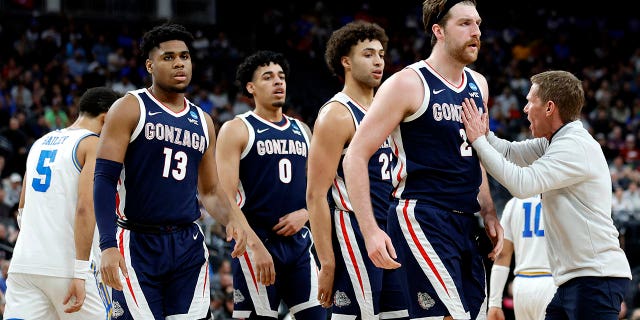 The Bulldogs fought back all the way (rather quickly), turning what seemed like an insurmountable flaw into, well, the same thing, only in reverse. At one point in the second half, the Bulldogs were leading 20-3 and leading 10 with 2:30 left.
But UCLA is not dead. They fought all the way back to be two behind with less than 35 seconds left. After Drew Timm missed a couple of free throws, UCLA had a chance to win the last shot.
They didn't save it for the last second, but Amari Bailey hit a 3-pointer to give the Bruins a 12.4 lead to play.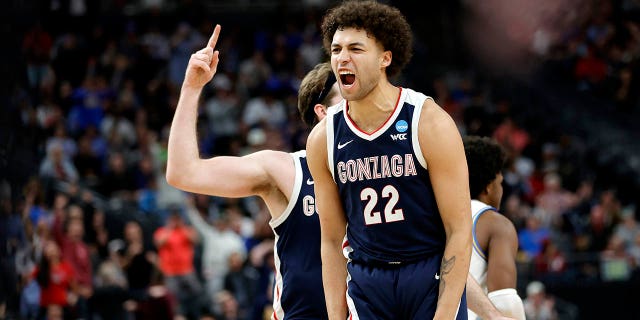 KANSAS STATE PROMOTES TO ELITE EIGHT AFTER EPIC OVERTIME WINNER OVER MICHIGAN STATE IN SWEET 16
But the Bulldogs had a last chance to save, and they earned it – Julian Strouter called his triple with 7.2 seconds left, and after UCLA turned the ball over, Strouter knocked down another free kick to plant Gonzaga. up to three. The rise of the Bruins halfway through the court at the sound of the buzzer closed the ring.
Timme may have slowed down towards the end, but for the first 30 minutes of the competition he was nothing short of dominating. He scored 33 of Zaga's first 56 points – he finished with 36 points and 13 rebounds.
Gonzaga taunted the Bruins on the glass, leading them 50-26.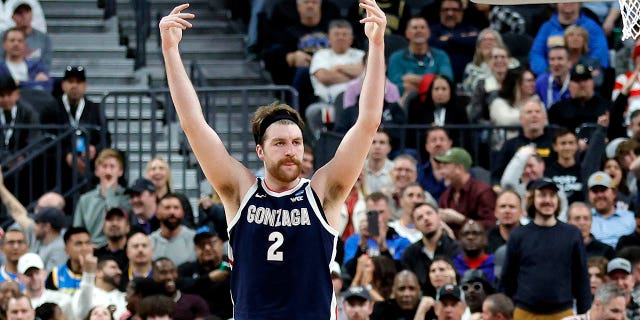 CLICK HERE TO GET THE FOX NEWS APP
Gonzaga won't collide fourth seed UConn at Elite 8 on Saturday in Las Vegas after the Husky's dominant victory over No. 8 Arkansas.