Gianni Infantino re-elected as FIFA president until 2027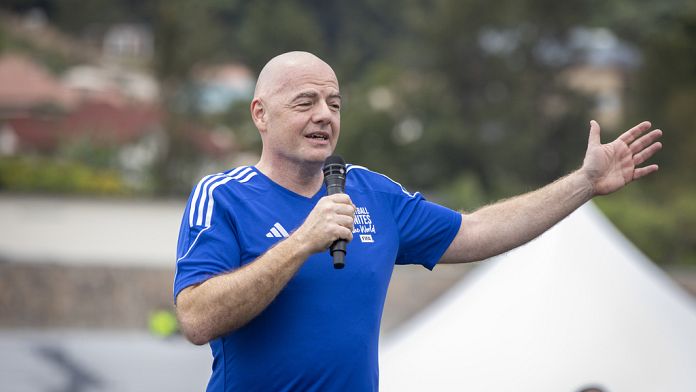 Gianni Infantino was re-elected FIFA President until 2027 at the organization's 73rd Congress in the Rwandan capital Kigali on Thursday.
He was unopposed during the vote.
The 52-year-old Swiss-Italian, renewed under the same conditions in 2019 by delegates from 211 member federations, could remain in charge of world football until 2031, with his first three-year loan considered incomplete.
Infantino's re-election was the subject frequent disagreement of FIFA member associationsdue to his support for the World Cup in Qatar.
The voting system used this time did not allow counting votes against.
In his defense, the 52-year-old can showcase FIFA's solid financial balance sheet with an 18% increase in revenue and 45% in reserves over the 2019-2022 cycle compared to the previous cycle, allowing the organization to further increase its subsidies. , to confederations and federations.
In terms of governance, his latest mandate was marked by extensive reform of transfers and maternity leave for professional players, along with more protective disciplinary rules for victims of sexual assault.
The main projects for the next few years have already been approved: starting with the passage of the men's world championship from 32 to 48 teams in the same 2026 edition, which is shared between the USA, Canada and Mexico.
Decided in 2017, its format was set on Tuesday.
By opting for a group stage with twelve groups of four teams, the tournament will expand from 64 to 104 matches, a giant cut to increase ticket revenue and attract even more broadcasters.
More delicately, FIFA decided on December 16 expand club world championship from an annual seven-team format to a 32-team tournament that will take place every four years from summer 2025, a project that Infantino has been trying to implement for years to compete with the lucrative UEFA Champions League.