French cities protest after Macron forces pension reform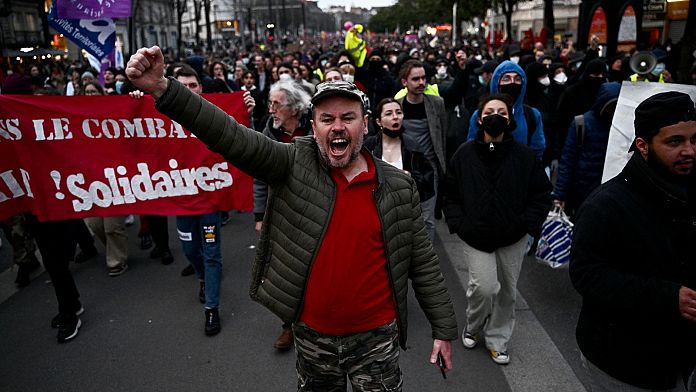 Thousands of protesters across France took to the streets after President Emanuel Macron pushed through his pension reform on Thursday.
At the Place de la Concorde in Paris, more than 6,000 people occupied the square, waving flags and lighting bonfires.
This follows the Macron government's use of Article 49.3 to push through reforms to French pension laws.
The National Assembly's chanting and jeers at Prime Minister Elizabeth Bourne were met with ridicule in the National Assembly when she invoked Article 49.3.
"We cannot risk that 175 hours of parliamentary debate will fail," she said.
"We cannot bet on the future of our pensions. Reform is needed."