Folding screens like scripts: rollable and flexible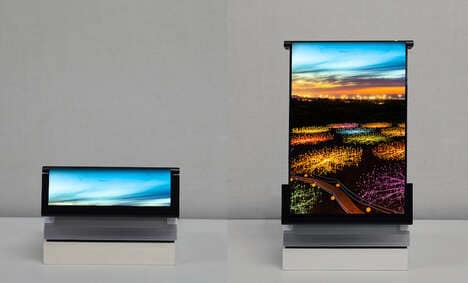 Samsung is introducing the new Rollable Flex foldable screen, which was unveiled at this year's SID Design Week in Los Angeles. This is a new prototype device that uses an O-shape to allow the 49mm display to roll up.
The screen can also unfold into a 254.4mm screen with FHD+ resolution, which is about 1200 by 1920 pixels. This is a breakthrough into a new field of technological devices, since traditionally they are folded closed. High-tech scrolling pushes the boundaries and opens up new display enhancements that need to be explored to make larger laptops and monitors more mobile in the future.
Image Credit: Samsung Display