Five stars: Erling Haaland scored five goals as Manchester City edged out RB Leipzig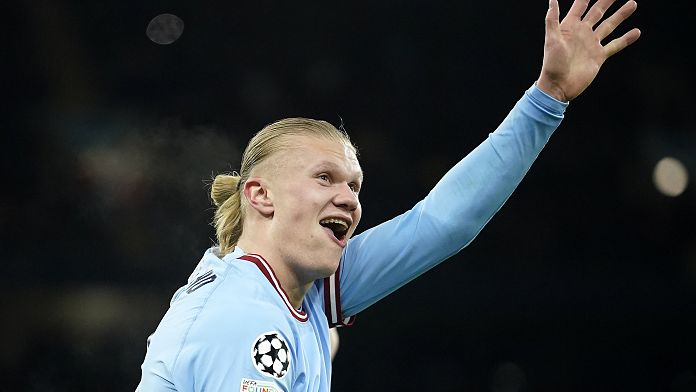 Five goals from Norwegian striker Erling Haaland helped Manchester City advance to the second leg of the Champions League round of 16 against Germany's RB Leipzig in a decisive 7-0 victory at Manchester City Stadium.
Now the 22-year-old is the fastest and youngest player to score 30 goals in the Champions League and the youngest player in the tournament to score five goals in a single game.
Goals from German midfielder Ilkay Gundogan and Belgian Kevin De Bruyne completed a rout that equaled City's 2019 Champions League victory over Schalke.
"I have said many times that he is a fun guy, and his mood in the locker room, [is] always happiness and … a gift to all of us. And he is a strong opponent," Manchester City head coach Josep Guardiola said after the game.
In another match Tuesday, a goalless draw between Inter Milan and Porto saw the Italian team book a spot in the quarter-finals after their 1-0 win in last week's first leg in Milan meant " Inter passed by the sum of two matches.
Inter will join Manchester City in Friday's quarter-final draw alongside rivals Milan, Bayern, Benfica and Chelsea.