Five killed, three injured in attack on indigenous tribe in Nicaragua
Local authorities said on Monday that at least five members Nicaraguan indigenous group were killed and three others injured in an attack by suspected settlers over the weekend.
Amaru Ruiz, director of the Del Rio Foundation, said the bodies of some of the victims were mutilated.
Ruiz said the attackers 16 houses burned in the community of Vilu, in northern Nicaragua, on Saturday. The victims belonged to the Mayangna indigenous group.
NICARAGUA PRESIDENT ORDERS 40 PEOPLE, ORDERS HOSPITALS NOT TO TREAT PROTESTORS, UN SAID
"There has been another massacre," said Ruiz, who believes the settlers are responsible.
The killings mark the latest chapter in a decades-long string of attacks on the area's indigenous population by settlers seeking to claim their land. Such killings often go unpunished in Nicaragua, where many of the settlers are former soldiers.
The Sauni As Indigenous Local Regional Government said in a statement that "all the houses in the Vilu community were burned", adding that "families were left without shelter, food and clothing."
Sauni As, a forest ranger unit, said the attack was carried out by "70 heavily armed non-indigenous settlers".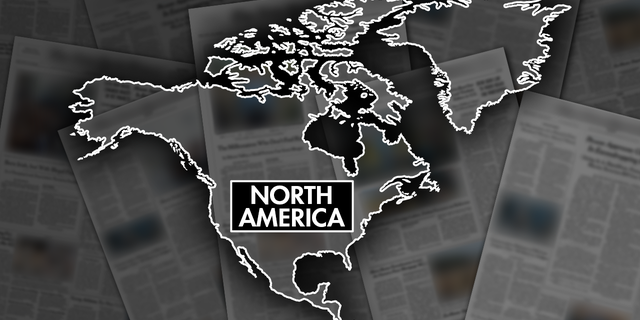 The area where the attack took place, known as the Bosawas Nature Reserve, is reserved for indigenous peoples and the environment. But the land-hungry settlers want to clear the land for a ranch and grow crops. The reserve has also suffered from illegal mining and logging.
In January, Nicaraguan authorities arrested 24 settlers after they allegedly attacked an indigenous community in a land dispute.
This was the first large-scale arrest of non-indigenous settlers after several years of incursions and attacks on territory held by the Miskito, Mayangna, and other indigenous groups. However, the activists said that the settlers in this case were actually detained by the residents, who handed them over to the police.
NICARAGUA CATHOLIC PRIESTS SENTENCED TO 10 YEARS FOR CONSPIRACY AFTER CLOSED COURTS
In recent years, the Mayangna and Miskito communities have been subject to a number of attacks. Ruiz said at least 28 indigenous leaders and community members had been killed in recent years before weekend murders.
Indigenous activists say the government of President Daniel Ortega has not done enough to address the problems in the jungle, which his administration denies.
Activists say many of the settlers moving to these lands are former soldiers with ties to lumber and illegal logging.
CLICK HERE TO GET THE FOX NEWS APP
The Del Rio Foundation reports that since 2015, about 60% of Mayangna territory has been taken over by about 5,000 settlers, displacing about 3,000 indigenous people.