Fantastic smartphone pens: PopSockets Dimensional Star Wars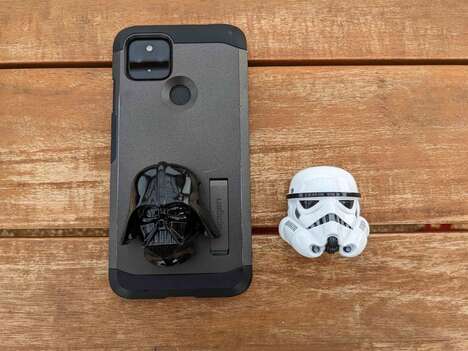 PopSockets Dimensional Star Wars Collection is a new series of pop sockets for smartphones that highlight the sci-fi aesthetic for hardcore fans. The grips are available in two styles, including Stormtrooper and Darth Vader, which are shaped like the respective character's helmet. These accessories sit flush with the device until they pop out to provide the perfect grip to hold your smartphone or even use as a kickstand when placed on a surface for watching videos or making video calls.
The Dimensional Star Wars PopSockets Collection is now available directly from the brand for $75 each, and also allows you to remove part of the helmet to replace or replace different styles.