FAA investigates another runway closure call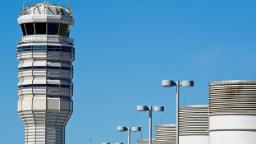 CNN
—

The Federal Aviation Administration is investigating another a close call between commercial airliners, this time at Reagan National Airport near Washington, D.C., the seventh since the beginning of this year.
On March 7, Republic Airways Flight 4736 overran the runway that United Airlines Flight 2003 was using to take off without clearance, according to a preliminary review, the FAA said. The agency said the United pilot had just been cleared to take off from the runway.
"The air traffic controller noticed the situation and immediately canceled takeoff clearance for the United flight," the FAA said.
In footage obtained from LiveATC.net, air traffic controllers in the tower are seen exclaiming, "United 2003, cancel takeoff clearance!" The United flight crew responded, "Abort takeoff, United 2003."
The pilot of the Republic flight was cleared to cross a different runway "but turned onto the wrong taxiway," the FAA said.
The news of another close call comes ahead of Wednesday's FAA safety summit, the first of its kind since 2009. The summit kicks off the massive security review the agency is conducting in the wake of these incursions.
Last month a Southwest passenger plane and a FedEx cargo plane approached 100 feet from a collision at an Austin, Texas airport, and it was the pilot, not the air traffic controllers, who prevented the crash, according to Jennifer Homendy, chairman of the National Transportation Safety Board.
And in January it was alarm call similar to this last one. The Delta Air Lines flight was taking off from New York's John F. Kennedy International Airport when air traffic controllers "saw another aircraft crossing the runway in front of the departing airliner," the FAA said in a statement.
"S-t!" exclaimed the controller from the tower of John F. Kennedy International Airport on Friday evening. "Delta 1943 cancels takeoff clearance!"
The Delta aircraft "stopped its takeoff run approximately 1,000 feet before reaching the point where American Airlines Flight 106, a Boeing 777, crossed over from an adjacent taxiway," the FAA said in a statement.
The NTSB, which is investigating six other runway intrusions involving commercial airliners, told CNN it is aware of the latest incident but has not yet launched an investigation.