'Extreme Weight Loss' Star Brandi Mallory Dies At Age 40
The medical examiner confirmed her death in the Atlanta suburb Stone Mountain but did not disclose the cause, People reported Tuesday.
Mallory appeared on the ABC series in 2014, completing a 70.3-mile Ironman event of swimming, cycling and running while also being crowned "Miss Extreme Weight Loss" after she dropped more than 150 pounds.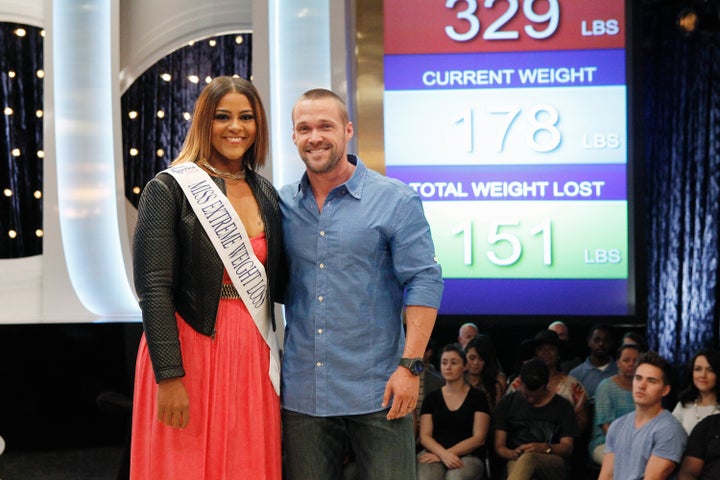 "After completing the Half Ironman, I felt like I was floating on a cloud," she told co-host Heidi Powell in a 2014 interview. "There is nothing I can't do if I just push myself to the limit, continue believing in myself all the way through to the end, and weather any storm that may come my way."
Mallory was a pageant enthusiast who quit competing because of judges' comments about her weight, according to her segment description, destroying her self-esteem.
"Witnessing the transformation of the spunky, energetic Miss Brandi was an absolute blessing," Powell said after Mallory's fitness journey on the show.
In a 2018 interview, Mallory said the heart attack death of a sorority sister at age 29 scared her into losing weight. She said she was not chosen in a casting call by "The Biggest Loser," whose producers forwarded her information to "Extreme Weight Loss."
"You will be missed," fellow "EWL" contestant Kim Williams Maxile wrote in a farewell to Mallory on Instagram. "I'll never forget while I was at boot camp for season 5 we watched your season and it inspired us to keep going. Your episode was my favorite because we had so much in common from pageants to being a makeup artist and just a love of life."
"You truly made an impact on this world with your zest and your passion for body positivity. I'm blessed to have gotten to experienced you in this world."
Mallory, a makeup artist, filled her Instagram with messages of self-love and encouragement while passing along her passion for fitness and cosmetics.