Ex-Lions quarterback rips Barry Sanders, former coach after getting backlash in documentary about running back
Barry Sanders' sudden retirement back in 1999 is making the rounds again, even 24 years later, with Amazon Prime Video's latest documentary about the legendary running back.
The Detroit Lions legend is simply one of the greatest running backs to play the game, but when discussing his career, it's practically always mentioned that he never won a Super Bowl.
The documentary discusses Sanders' lack of playoff success, which many believe was parlayed into his abrupt retirement after 10 NFL seasons, and how the Lions never had quarterback play to take them to the next level.
CLICK HERE FOR MORE SPORTS COVERAGE ON FOXNEWS.COM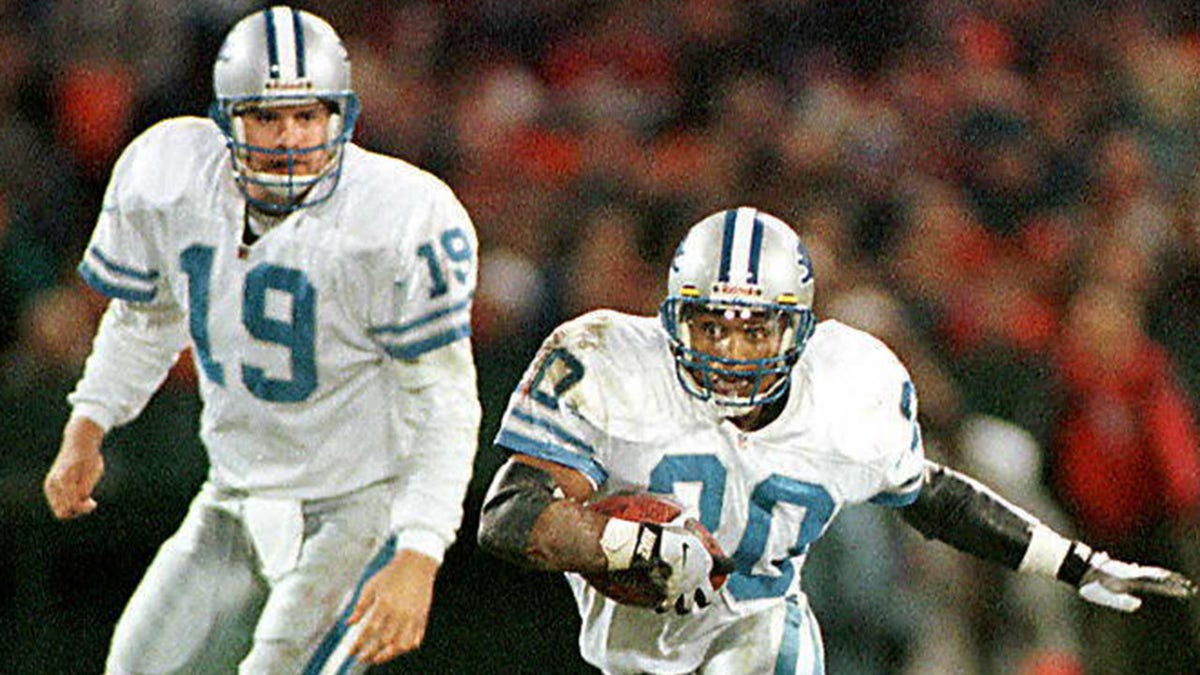 Detroit tried to make that narrative go away before it started when they acquired Scott Mitchell before the 1994 season, thanks to his impressive play when filling in for an injured Dan Marino with the Miami Dolphins. However, he was unable to sustain that same success, and he gets some criticism in the new "Bye Bye Barry."
Mitchell wrote in a Facebook post that he watched the documentary, which he said was "not a very pleasant experience" because of the criticism he got in it.
"I am so tired of hearing how I was the reason that Barry Sanders never won a Super Bowl. I'm so tired of hearing how I was not a good QB. My only response is F___K YOU ALL!!!!!" he wrote.
Mitchell said that it was "a disappointment" to hear his own former coach, Wayne Fontes, "who went out in free agency and actively pursued me to the point of begging me to come to Detroit," rip him, as well.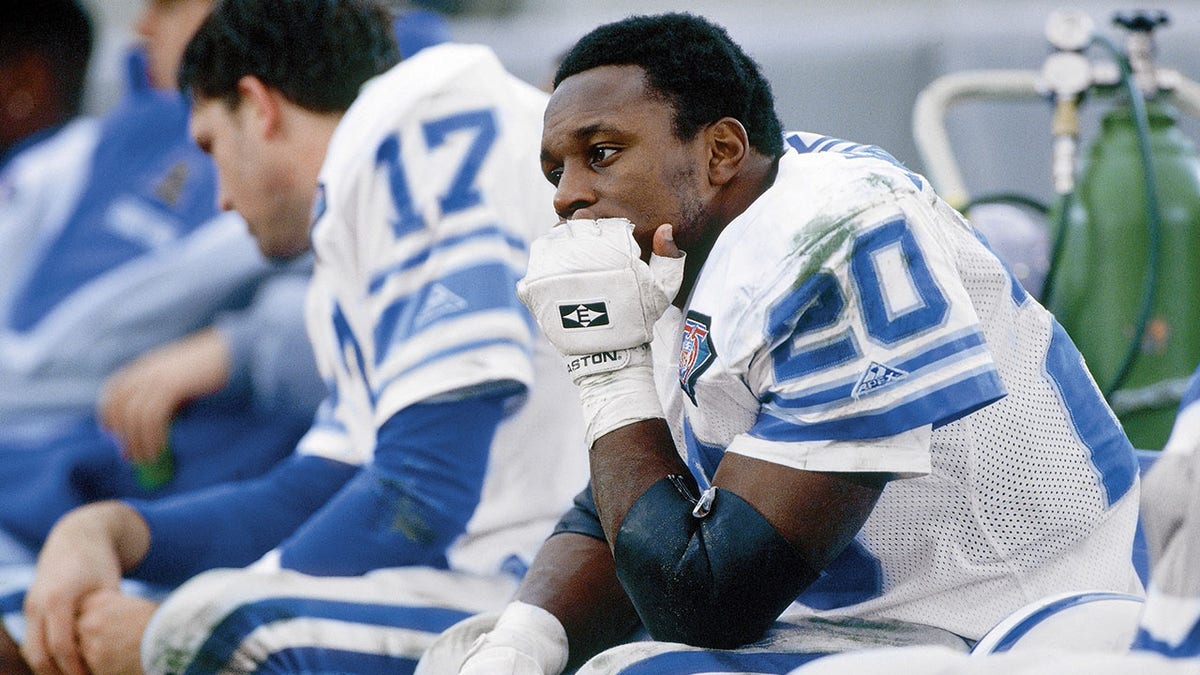 JUSTIN JEFFERSON SHRUGS OFF FANTASY OWNERS WHO WANT HIM TO RETURN FROM INJURY: 'I DONT CARE'
"A little support from the coach might have gone a long way. Wayne never had my back!!!" he said.
But he even threw some shade at Sanders himself, saying that the star running back's playoff numbers aren't all that great.
"Bottom line, #BarrySanders had everything in Detroit. Everyone loved him. Everything was built for Barry to succeed. In his 10 year career he won one playoff game and the only reason he didn't win more was everyone else was the problem???" wrote Mitchell. "How many yards did Barry have in the playoffs in 94,95,97? I'll give you a hint not very many. We all are to blame for not winning a SB in Detroit even Barry Sanders."
Sanders had 13 carries for negative-one rushing yard in the Lions' 16-12 wild card loss to the Green Bay Packers, and in the '95 and '97 wild card games, he combined for 105 yards on 28 carries.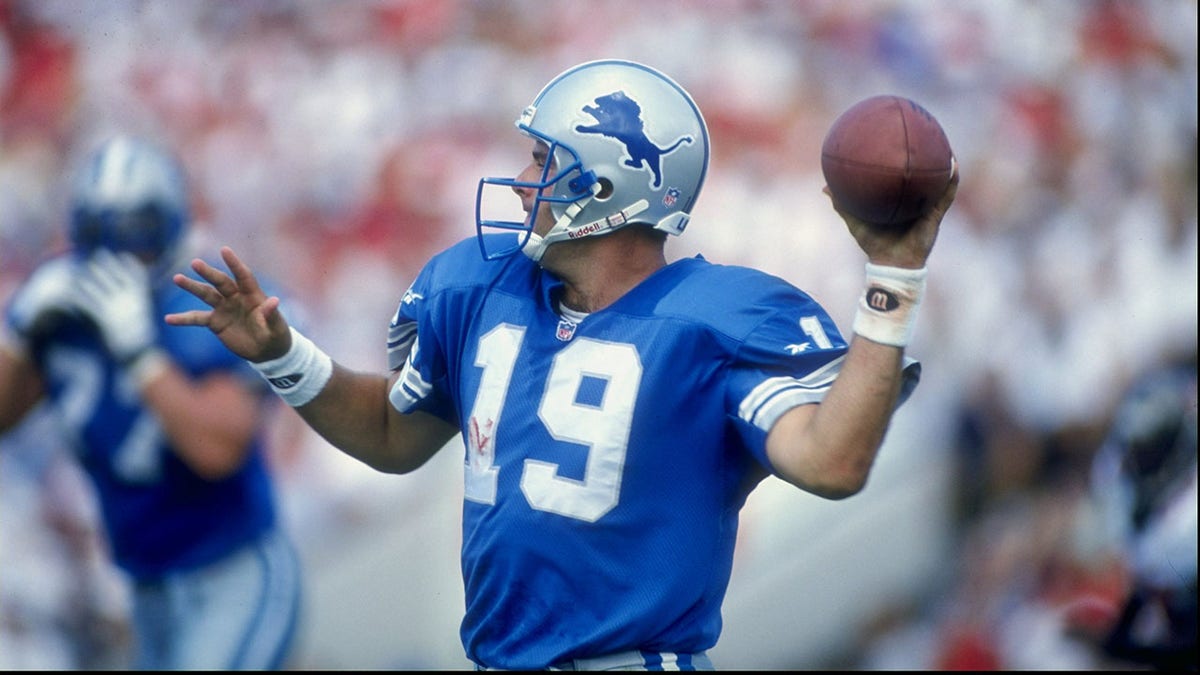 CLICK HERE TO GET THE FOX NEWS APP
Sanders, the third pick in the 1989 NFL Draft out of Oklahoma State, retired as the 1997 NFL MVP, two-time Offensive Player of the Year, four-time rushing leader, six-time All-Pro, and 10-time Pro Bowler — he was inducted into the Hall of Fame in 2003.