Esports partnership in Hong Kong: psg talon steelseries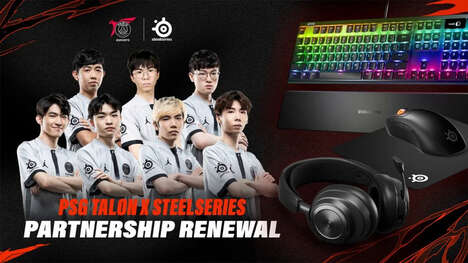 PSG Talon, the Hong Kong-based esports organization, has announced a renewed partnership with SteelSeries, a gaming peripherals maker. As part of this partnership, PSG Talon players and team members will be equipped with SteelSeries products such as gaming headsets, mice and keyboards to be used both in training at the PSG Talon house and in tournaments hosted by the esports organization. participate in
In addition, under this partnership, PSG Talon will act as a kind of quality assurance team for SteelSeries as they will test products in real game scenarios prior to release, offering a high level of quality filtering for the peripherals brand.
Sean Zhang, CEO of Talon Esports, stated, "We have full confidence that SteelSeries products will continue to give our players a competitive edge in League of Legends, and we look forward to working together to test new products as part of their relentless pursuit." innovation".
Image Credit: Talon Esports, SteelSeries.