English couple sentenced to life in prison for killing young son over 'unimaginable cruelty'
English couple who fought to get their young son back from childcare and then abused him so brutally that the 10-month-old died just over a month later were sentenced to life in prison for murder Friday in what a judge called it "the unimaginable". cruelty".
Stephen Boden, 30, and Shannon Marsden, 22, showed no emotion as family members wept and sighs echoed from the gallery as the verdict was handed down by Derby Crown Court.
Finlay Boden, who according to the judge was a beautiful, happy, smiling child, died on Christmas Day 2020.
The last weeks of his life was hell, judging by his list of injuries: 57 broken bones, 71 bruises, and burns to his hands, including one likely caused by a lighter.
"They acted together to inflict all of his injuries and then hide him and let him die in such a horrible way," the relative wrote in a statement read by prosecutor Mary Pryor. "I can only describe you both as monsters for what you did."
PENTAGON WILL TEACH UKRAINIANS TO FLIGHT F-16, BUT WARNING: "There is NO MIRACLES WEAPONS"
The boy was taken from couple smoking marijuana shortly after he was born in February 2020 because social workers said he suffered "significant harm" in their squalid Chesterfield home and Boden was convicted of domestic violence, according to court records.
As part of their motion in family court for the boy's return, Boden called the toddler "perfect" and Marsden said he was "a cuddly, stocky munchkin".
The court decided to allow him to return on a part-time and eventually full-time basis. Disagreements arose between the local social work body, who wanted a slower transition, and the guardian, who wanted the parents to get full custody more quickly.
The couple wanted the boy back as soon as possible, and Boden assured the court in a statement that they had "worked very hard to make a change".
Boden's lawyer Simon Keely said there was no "sadistic motivation" for murder.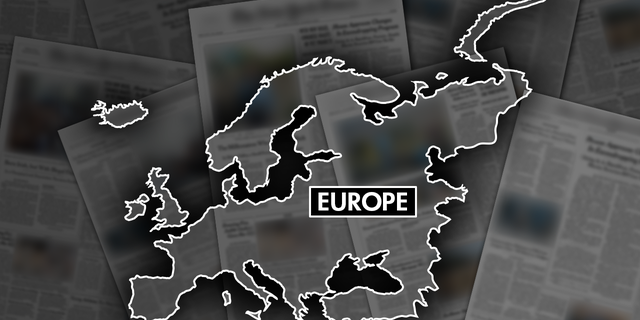 "This is not the case when the parents sought the return of Finlay to commit his murder," Keely said. "The main motivation was to reunite his family."
But when he returned home, the prosecutor said the boy was subjected to "brutal and repeated assaults", which eventually led to his "brutal and prolonged" murder. His fractures led to infections, including pneumonia and sepsis, which proved to be fatal.
In contrast to the photos of a tidy home shown to the court when the couple sought custody, jurors at trial in April were shown photos of a house full of clutter. marijuana supplies and tainted infant formula after Finlay's death. The boy's clothes were covered in his saliva and feces.
Even when they saw that he was suffering, his parents did nothing to help. The two even held back social workers by saying they thought he had COVID-19, even though they knew it wasn't true.
Judge Amanda Tipples called them "persuasive and experienced liars".
CLICK HERE TO GET THE FOX NEWS APP
"You both knew that Finlay was very seriously ill and dying," Tipples said. "However, you deliberately did not seek medical attention for him, and you made sure that he was not seen by anyone who could save him and take him out of your care."