Emir of Qatar says sports can play role in 'building bridges' between peoples
Sheikh Tamim bin Hamad al-Thani, the emir of Qatar, said Tuesday that sports can play a role in uniting different peoples and cultures across the world.
At the United Nations General Assembly, Sheikh Tamim touted the "tremendous potentials and opportunities" that belong to his small Arab country, which hosted the soccer World Cup last fall. 
"During the 2022 World Cup in Qatar, there was an opportunity for interaction between peoples, and it was an opportunity for the world to see our people as they are and to learn about our culture and values," Sheikh Tamim said, calling Qatar a "global destination and nexus between East and West." 
"We emphasized the role that sports could play in building bridges of communication and rapprochement between peoples and cultures," he continued. "I hope we had contributed through this tournament to breaking the stereotypes and presenting a new, exciting and safe tournament to the world." 
QATAR'S RULING EMIR BERATES 'UNPRECEDENTED CAMPAIGN' OF CRITICISM AGAINST WORLD CUP HOST SITE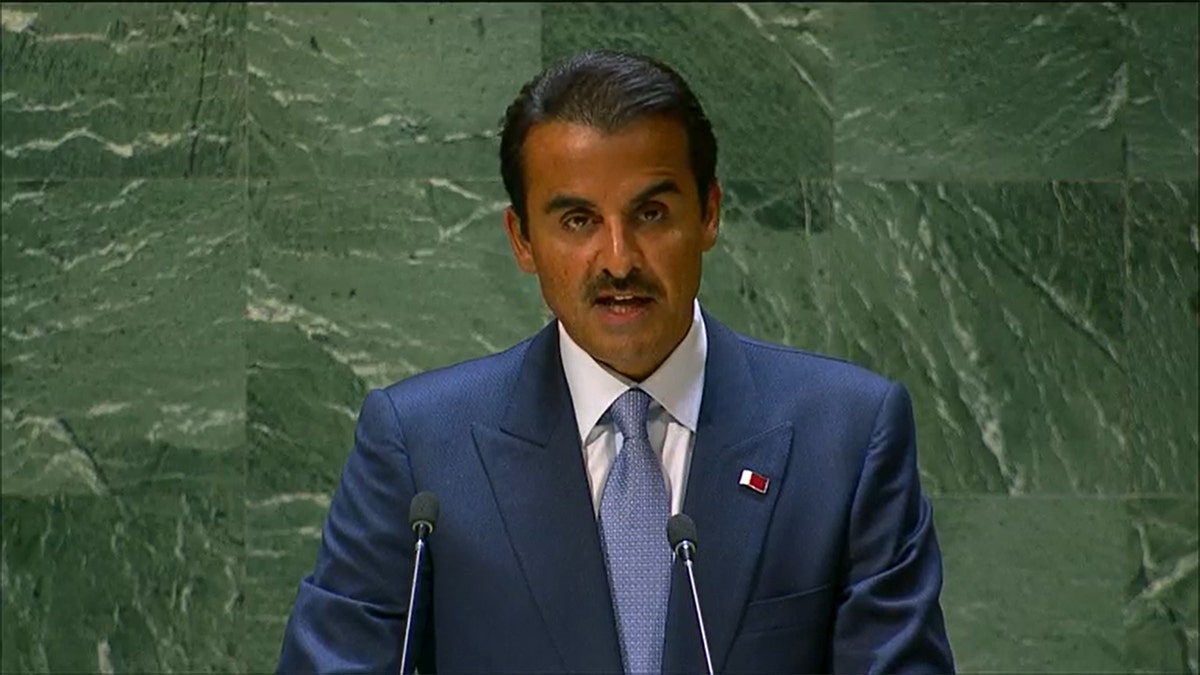 Qatar, an approximately 4,500 square mile peninsula bordering the Persian Gulf and Saudi Arabia, made history last year when it hosted the 2022 FIFA Men's World Cup in November and December. It was the first time the soccer tournament was held entirely in the Middle East and the second time it's ever been held entirely in Asia. 
FOX Sports held the exclusive U.S. broadcast rights for the 2022 World Cup. 
The tournament's presence in Qatar was controversial since the Islamic country has faced scrutiny and criticism for its treatment of migrant workers and LGBTQ+ people.
IRAN REAPS BILLIONS IN PAYMENTS BY KIDNAPPING AMERICANS, WESTERNERS: REPORT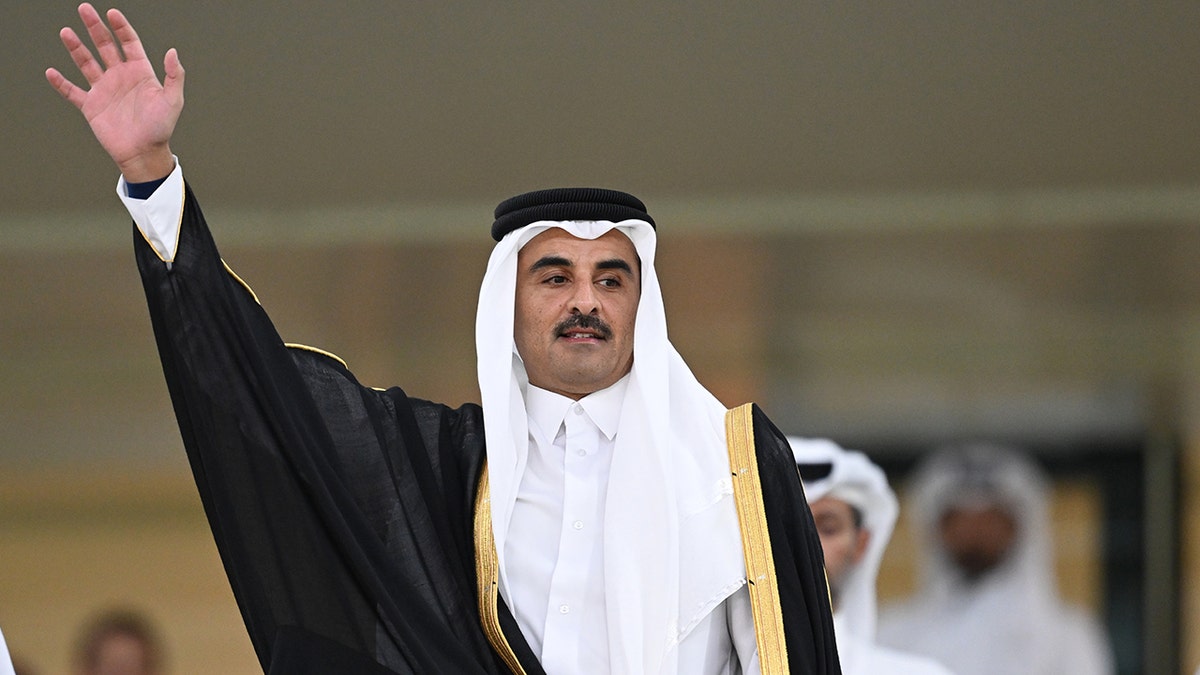 The alleged abuses affecting legions of low-paid laborers who power Qatar's economy and who built its gleaming World Cup stadiums were a lighting rod for protest around the world, especially in Europe.
Last October, Sheikh Tamim said Qatar had been targeted by an "unprecedented campaign" of protest over its criminalization of homosexuality, despite Qatar's insistence that all people, including LGBTQ fans, were welcome at the World Cup — so long as they respected the Islamic country's aversion to public displays of affection. 
Sheikh Tamim took control of the oil-rich Gulf nation after his father abdicated the throne in June 2013. 
OUTRAGE AS IRAN PRESIDENT PREPARES TO ADDRESS UN: 'WANTS TO KILL AMERICAN CITIZENS'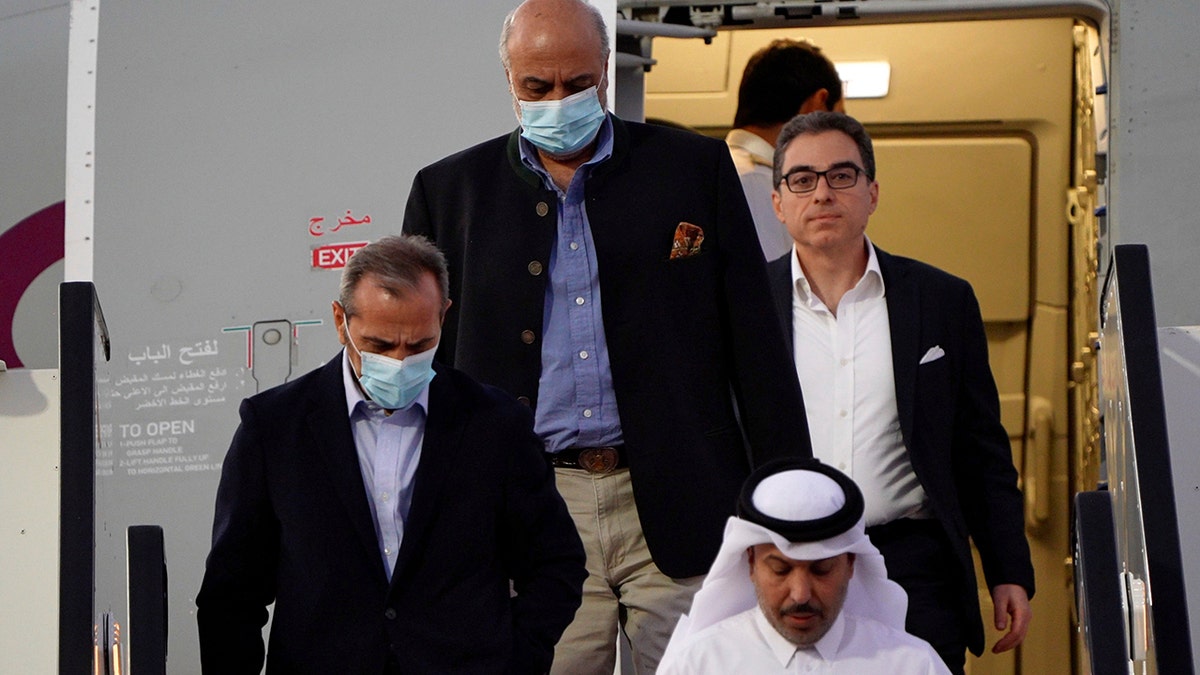 The emir has promoted sports in Qatar as a means to raise his country's international profile. An avid soccer fan, he bought Paris Sant-Germain in 2011 through Qatar Sports Investment. 
Qatar has served as an important U.S. partner in the Middle East. 
Qatar mediated indirect U.S.-Iran talks on the five Americans who were released Monday from Iran as part of a prisoner swap. Switzerland, which represents U.S. interests in Tehran because the United States and Iran do not diplomatic relations, helped with the transfer of funds from South Korea to Qatar.
CLICK HERE TO GET THE FOX NEWS APP 
The Americans and two of their family members arrived in Doha, Qatar, on Monday after leaving Iran. White House officials touted the move as President Biden reuniting families. During the exchange, the U.S. offered up five Iranian prisoners and returned $6 billion in frozen funds for use in Iran.
The five Americans were greeted on the tarmac in Qatar on Monday by U.S. Ambassador to Qatar Timmy Davis. Three of the former prisoners, Namazi, Emad Sharghi and Morad Tahbaz, hugged the ambassador and others present after exiting the plane.
The Biden administration has said that the Iranians who were released in the deal are not a threat to U.S. national security, according to the Associated Press.
Fox News' Greg Norman, The Associated Press and Reuters contributed to this report.