Draymond Green of the Warriors appears to be kicking Herb Jones of the Pelicans during a melee.
Draymond Green has a reputation for being a hard worker. It seemed that Golden State Warriors the forward removed from his repertoire kicks on the player of the opposite team.
But while Green drove to the parking lot, he collided with New Orleans Pelicans security guard Herb Jones. The pair ended up entangled on the court before eventually going their separate ways.
A fight then broke out as several players pushed each other before the team's security staff eventually intervened.
CLICK HERE FOR MORE SPORTS ADS ON FOXNEWS.COM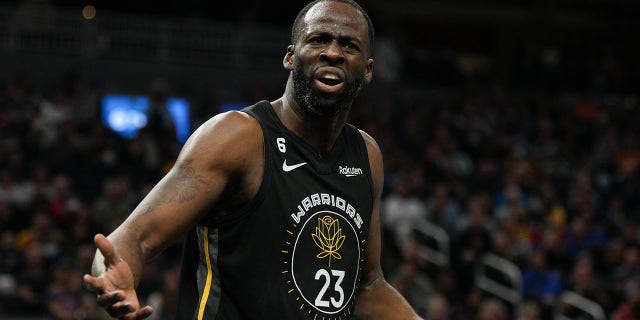 It looks like Green tried to kick Jones while they were both wrapped under the basket.
Earlier in the game, Green received his 17th technical foul of the season after Green got into a fight with Pelicans forward Brandon Ingram.
Andre Drummond of the Bulls removes social media to 'focus on my mental health'
Green appeared to drop his shoulder and pushed Ingram to the ground as Ingram drove to the basket in the second quarter. Ingram approached Green after the game, which led to a heated exchange between the two players.
Green also yelled at Warriors head coach Steve Kerr. Both players were issued technical faults and Green also received a flagrant foul 1 for pushing.
"I have to play with the same intensity that I try to play every time I step on the court," Green said. "I can't worry about it. For me, if I'm going to change my intensity level, why be there?"
Green usually does something on the court to get his teammates to move. The Warriors were able to bounce back from a 20-point deficit with a 120–109 decisive victory over New Orleans.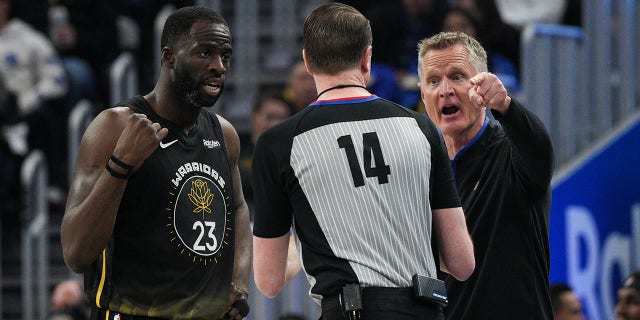 Green, quadruple NBA All-Star Gamepreviously serving a one-game suspension after receiving a 16th technical foul.
He now faces a $5,000 fine if the technical foul is not called off within the next 24 hours. If he ends up having to pay a fine, Green doesn't seem to mind.
"It was perfect. Well done," Greene said. "We looked dead in those first 18 minutes. We needed somewhere to find some energy. She wasn't going to just show up, especially after losing the game like the last game; it can be saved. I felt it happened. I knew we had to do something, and do it quickly, before the game got out of hand."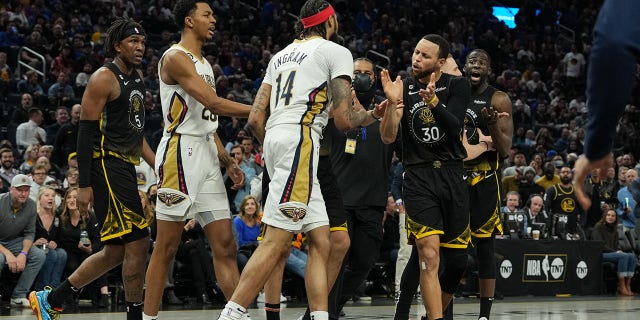 After the fight with Jones, Kerr decided to briefly take Green out of the game.
But Kerr said Green's reaction was justified.
"We need his fire," Kerr said. "Draymond wanted us to win tonight. He became disillusioned early on with the way we played. Angry at the whole world. He yelled at everyone, at their bench, at our bench, at me, and frankly, we all deserved it."
CLICK HERE TO GET THE FOX NEWS APP
A victory over the Pelicans helped the Warriors (40–37) climb to first place. 5th in the Western Conference standings.