Drag and Drop Task Apps: Dayby App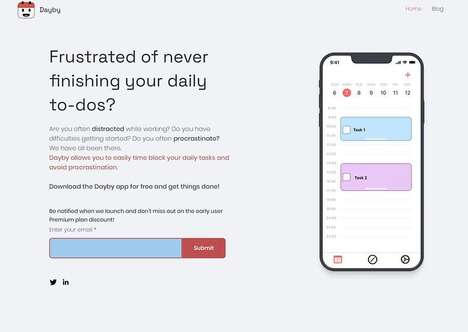 The Dayby app is a streamlined version of a simple to-do list that aims to help users maximize the amount of things they can get done in an average day and not let procrastination hold them back. The application allows users to create tasks to be completed, which are then integrated into their schedule according to their relevance. Various elements can be dragged around a person's schedule to accommodate changes or when things aren't done.
The Dayby app also includes recurring tasks and integrates statistics and gamification to help users feel more productive on a daily basis. The ability to physically manipulate how tasks appear on the schedule can provide a greater connection to the user.