Digital Comical Independent Games : baby steps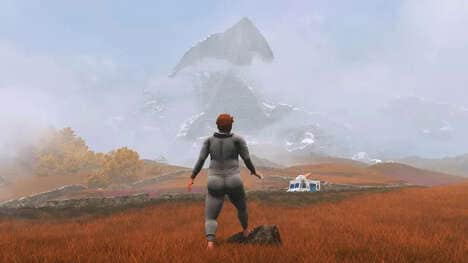 Baby Steps is an independent game by Devolver Digital and was first announced earlier this year in June to have a launch date set for Summer 2024 on PC and PlayStation 5 platforms. It is a narrative-driven game that sees a three-dimensional version of Foddy's original walking simulator.
Players are able to control each one of the main character's steps independently. The new game follows the same route and is just as comical as the previous work by the developer. The trailer sees dynamic moans, mumbles, curse words, and groans from the character as he is learning how to walk. These sounds notable came from the developers themselves as they took on the role of voice acting to capture the audio.
Boch explains, "The developers themselves are handling voiceover duties, recording and experimenting until they discover the humor of each scene. This seat-of-our-pants approach comes through thanks to the unconventional editing, which leaves in giggles and breaks, as well as the playful rapport between Cuzziilo and Foddy, together lending Baby Steps a slacker-comedy feel."
Image Credit: Devolver Digital