Customizable Finish Air Purifiers : Alen BreatheSmart 45i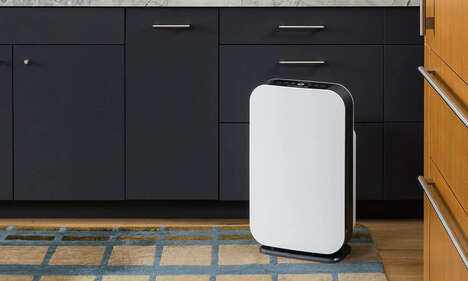 The Alen BreatheSmart 45i air purifier is a high-power appliance built with technology at the forefront to provide consumers with an intuitive way to keep their home feeling fresher. The air purifier is equipped with one of four filtration options that captures mold, odors, bacteria and allergens to prevent them from floating around the space. The unit is rated to provide maximum airflow without causing a disturbance due to a high level of fan noise.
The Alen BreatheSmart 45i air purifier has an interchangeable front panel that comes in six styles to choose from, which will help the appliance to garner attention or fade into the background, depending on preferences. The air purifier also comes backed by a Forever Guarantee for greater peace of mind.