Connected kettles with voice assistant: Wi-Fi kettle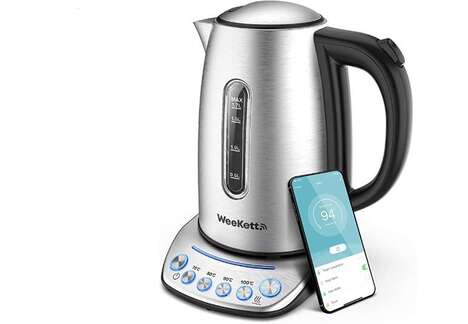 The WeeKett Smart WiFi Kettle is a connected version of the humble kitchen appliance, perfect for fitting into the modern home to prioritize ease of use and more. The kettle has a simple design that works with the included stand to boil water to your chosen temperature, which can be determined with a set of buttons. The app-connected design means users can set the exact temperature with their smartphone, and the device also supports voice control with Amazon Alexa, Google Assistant, and Siri.
The WeeKett Smart WiFi Kettle can be scheduled to have hot water waiting in the morning or throughout the day. The unit also features an internal stainless steel filter and a baby bottle program to help new parents prepare formula at the optimum temperature.