Connected headphones ANC: Vernte Custos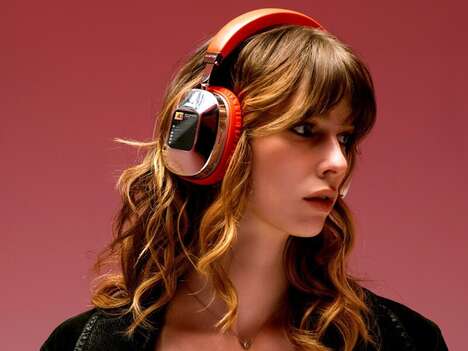 The Vernte Custos smart headphones are an immersive mobile audio solution for users who want to leave their smartphone or smartwatch at home in favor of an all-in-one alternative. The earphones are equipped with an octa-core processor and have 4G LTE connectivity, allowing users to receive calls, stream music and more from anywhere. The headphones have a built-in 2-inch OLED display on one of the ear cups to help users navigate the iLuminum operating system, while Active Noise Cancellation (ANC) lets you focus on the audio experience.
Vernte Custos smart headphones offer access to Google Assistant as well as ChatGPT voice assistant to give users access to more information than ever. The headphones allow for fitness tracking, making them ideal for athletes.