Connected fish locators: Garmin ECHOMAP Ultra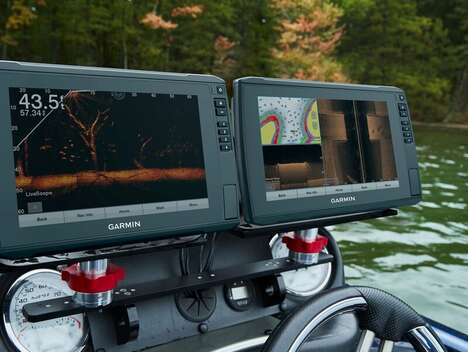 The Garmin ECHOMAP Ultra fishfinder is advanced equipment for avid fishermen to help them more intuitively locate schools of marine life below the surface. The device features a 10-inch or 12-inch touchscreen display with a row of physical keys on the sides and uses traditional CHIRP along with ultra-high definition scanning sonars. These technologies work together to locate fish with greater accuracy, while optional Garmin Navionic+ mapping provides inland and coastal information.
The Garmin ECHOMAP Ultra fish finder works with the included ActiveCaptain app, allowing users to share data, charts, and sonar information with connected devices. The device will offer clear images of fish to help fishermen identify which species they belong to.