Connected digital game boards: the latest game board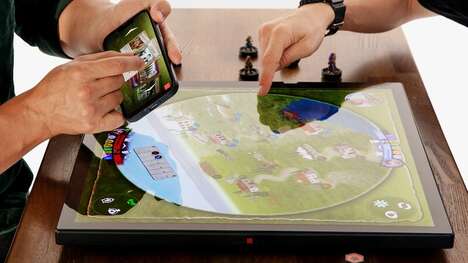 The Last Gameboard is a social gaming console that allows you to play with anyone, anywhere and with any game element. The Last Gameboard is a 22-inch touch screen that can detect physical objects such as miniatures, dice, and cards on its surface. A wide and almost limitless range of board games can be played on the game board, with support for sound effects and real-time animations. It also has stereo speakers, microphones, Wi-Fi and Bluetooth, and an open developer platform to create games for it.
The Last Gameboard lets you play with multiple players at the same time, in person or remotely. You can enjoy breathtaking visuals and sounds as your games come to life on screen. You can also access an ever-growing library of games across genres and publishers by subscribing to an unlimited game pack or purchasing individual games.
The Last Gameboard is the perfect device for board game enthusiasts looking to elevate their gaming night. It's currently available for pre-order for $799, or just $50/month with confirmation. For more information, visit lastgameboard.com.
Image Credit: The latest game board