Carbon offsets don't work. It's time for the EU to change its approach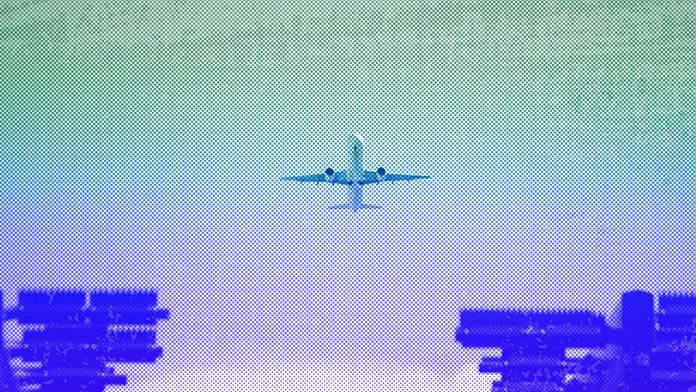 The views expressed in this article are those of the author and do not in any way reflect the position of the editors of Euronews.
The EU's strategy to make Europe the first climate-neutral continent by 2050 is doomed to failure.
However, this can be avoided by moving away from green carbon offset programs and shifting political and financial flows towards genuine science-based climate solutions.
The UN Intergovernmental Panel on Climate Change (IPCC), tasked with increasing scientific knowledge about human-caused climate change, has just released its sixth synthesis report indicating that there is no more room for offsets.
This shows that by continuing to direct policy focus and financial flows towards mitigation measures such as carbon offsets and other false solutions—and away from adaptation and real solutions—we are postponing the urgent goal of reducing emissions by 2030, and we'll set aside 1.5.
Brussels directive could do more harm than good
The EU is due to publish its proposal for a directive on environmental claims next week before it is submitted to the European Parliament and the European Council through the standard legislative process and is expected to be passed into law before the end of 2024.
The directive is part of a broader Circular Economy Action Plan 2020 under the EU Green Deal aimed at implementing pan-European standards to ensure companies do not make false and misleading environmental claims about their products and services.
It is also designed to help consumers make informed choices and provide a level playing field for businesses when marketing their sustainability.
The proposed directive includes independent oversight mechanisms to ensure the validity of all green claims and requires Member States to enforce the new guidelines through new powers for competent authorities and the establishment of complaints procedures.
At the same time, and as part of the wider Green Deal, the European Commission is also considering a proposal for a Carbon Removal Certification Framework (CRCF) to regulate offset schemes that will form part of the assessment of any green claims.
Hundreds of organizations opposed the initiative, arguing that over-reliance on removal to offset current emission risks does not result in a net emission reduction.
In fact, it increases the chances of exceeding temperature targets and the chances of crossing tipping points and irreversible environmental impacts.
Damage is not repaired by doing what is right somewhere else
Simply put, carbon offsets will not save us. They have proven to be a failure and are an obstacle to real climate solutions.
It is difficult to see how they could pass a genuine assessment of any claims to the contrary.
Carbon certification companies such as Plan Vivo and Verra cannot be considered independent bodies that validate these schemes.
Numerous studies and research projects have shown that the vast majority of carbon offset schemes, most of which focus on planting or preserving trees to offset environmentally harmful business practices, simply do not work.
But the voluntary offset market is a multi-billion dollar industry that Verra, Plan Vivo and others will do everything to protect, and they are now exploring the possibility of monetizing biodiversity.
Carbon offsets are based on misplaced assumptions of equivalence—that destructive actions in one place can be replaced by positive actions elsewhere.
But this does not equate to the natural world, where all ecosystems and habitats are unique and not interchangeable.
Carbon Compensating Trench Inequality
Carbon trading and offsets have also proven to be ineffective ways to reduce emissions and stop fossil fuel production.
This means that emissions are still being made – often by companies in the Global North – not being reduced, but offset somewhere else – often in the Global South – allowing companies to continue their unsustainable practices.
These projects are also often responsible for human rights violations, environmental damage and land conflicts and have a gendered impact.
They initially favor those with economic power and tend to further perpetuate the inequalities faced by marginalized groups, including women in all their diversity and indigenous peoples.
Research shows that whenever forests become more commercially attractive, such as through forest carbon offset markets and plantations, there is a tendency to transfer tenure and access rights to forests—in the rare cases where tenure rights exist— from women to men.
Brussels should listen to evidence-based arguments
Aside from the fact that carbon offsets are not the answer to climate change, other important issues regarding human rights, equity, equity and the local economic, health and social impacts of these projects require careful consideration.
As such, they should be included in the EU Environmental Claims Directive and other EU policies on climate change mitigation and adaptation.
Europe has a historic responsibility to support a just transition to the global south and rapidly reduce emissions to real zero.
The time has come for the EU to listen to the scientific, feminist and climate justice movements, as well as the frontier communities.
Europe must abandon false solutions and focus on real work to stop emissions, preserve and restore forests and other important ecosystems.
Suparna Lahiri is Senior Policy Advisor for Climate and Biodiversity Policy at the Global Forest Coalition. Ismail Wolf is an independent human rights and environmental consultant.
At Euronews, we believe that all points of view matter. Contact us at view@euronews.com to send suggestions or submissions and participate in conversations.