Can COVID cause "facial blindness"? Research suggests it's possible
One of the biggest disadvantages of the disease COVID-19 it's not being able to be around friends or family during quarantine. But can the virus make it difficult to recognize loved ones at all?
A recent study in the journal Cortex suggests that this is possible. Researchers at Dartmouth College Hanover, New Hampshirereported the first case of prosopagnosia (also known as "facial blindness") as a symptom after being infected with COVID-19.
The National Institute of Neurological Disorders and Stroke defines prosopagnosia as "a neurological disorder characterized by an inability to recognize faces."
PROSOPAGNOSIA: WHAT IS THE CONDITION OF FACE BLINDNESS THAT BRAD PITT SAYS HE HAS?
The condition is caused by "a congenital influence, damage, or disorder in the fold of the brain that appears to coordinate the nervous systems that control facial perception and memory," the website says.
Woman unable to recognize family members after COVID
The study focused on a 28-year-old woman named Annie who contracted COVID in March 2020. Prior to this, Annie had no trouble recognizing faces, but two months after contracting the virus, she struggled to identify even herself. closest family members.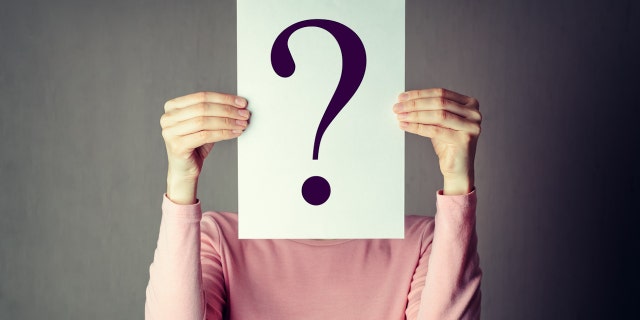 In one example, Annie reported that she could not recognize her father's face when she passed him in a restaurant, saying that it was as if "my father's voice was coming from a stranger's face".
She told the researchers that she now relies on people's voices as a means of identification.
During the tests, Annie was able to identify objects and scenes, but was unable to identify familiar faces.
POST-COVID CHEST PAIN CAN LAST UP TO A YEAR, NEW STUDY SHOWS
She also reported a deficit in her navigational abilities as she now struggles to find her way around the grocery store, find her parked car unaided, or remember directions to frequently visited places. (Researchers cited navigation difficulties as a common symptom among prosopagnosic patients.)
The researchers also collected survey responses from 54 people. with long COVID. Most reported problems with visual recognition and navigational abilities.
"Annie's results show that COVID-19 can cause severe and selective neuropsychological impairment similar to deficits seen after brain damageand it appears that high-level visual impairment is not uncommon in people with long-term COVID," the researchers write.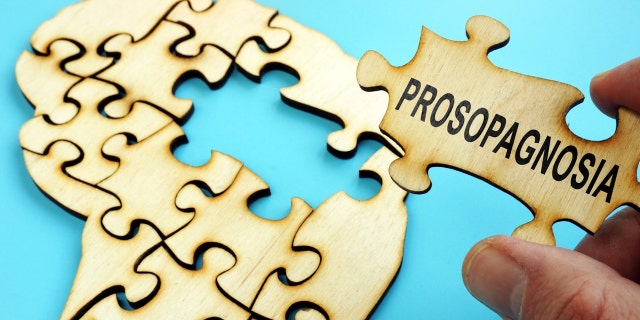 Long-term COVID refers to a condition in which symptoms of the virus persist for more than 12 weeks after initial infection.
COVID-19 is more often associated with others neurological symptomsincluding loss of taste and smell, speech difficulties, visual disturbances and psychosis, the researchers wrote.
Limitations highlight the need for more research
Dr. Zachary Hoy, Certified Pediatric Infectious Disease Specialist at Pediatrix Medical Group Nashville, Tennesseewho was not involved in the study, indicated that several studies have emerged describing the long-term neurological impairment of COVID.
"It was like my father's voice coming from a stranger's face."
"This study describes facial recognition as one of the major weaknesses in the study patient, but goes on to describe several tests used to identify various neurocognitive impairments," he told Fox News Digital via email.
"I predict that we will find more such studies as more patients with chronic COVID [are] identified."
SHOCKER COVID-19: PARENTS LIED ABOUT THE STATUS OF THE DISEASE OF THEIR CHILDREN AND VIOLATE QUARANTINE RULES, RESEARCH CONCLUSIONS
The study had some limitations. For example, Annie didn't get an MRI of her brain due to insurance restrictions, which means there's a chance that a stroke could have caused her symptoms.
Annie has also not been tested for COVID-19 due to a lack of test kits available; The primary care physician diagnosed her.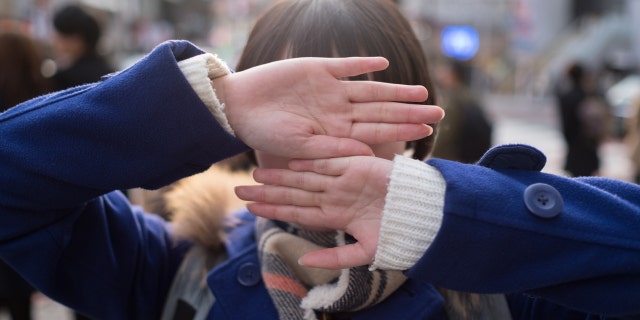 "Unfortunately, in this study, the case-control patient did not undergo PCR testing for COVID, testing for antibodies to COVID, or MRI of the brain," the doctor said. said Hoy from Nashville.
"Members of the control group were from the COVID support group, but it did not describe the definition or inclusion/exclusion criteria. It mentions that members of the control group contracted COVID, but does not describe what that means in relation to COVID testing."
CLICK HERE TO SUBSCRIBE TO OUR HEALTH INFORMATION
The doctor added that while this study did a good job of describing the testing and comparison of several neurocognitive tests, more rigorous testing is needed to back up its findings.
CLICK HERE TO GET THE FOX NEWS APP
Fox News Digital has reached out to the study's authors in Dartmouth for comment.