Bryce Reiner from Harvard-Westlake put on a brilliant show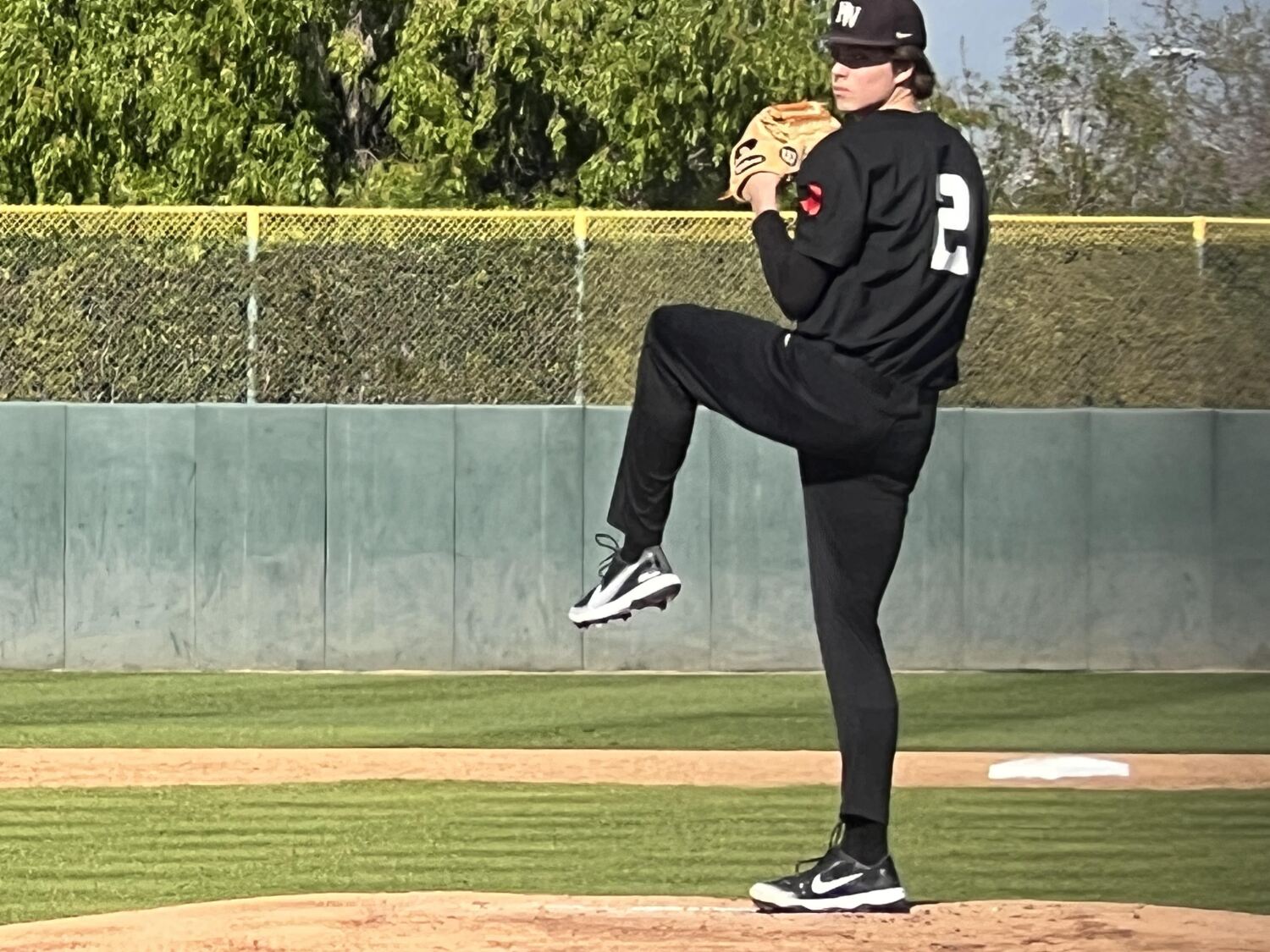 When the 2021 high school baseball season ended, right-hander Bryce Reiner of Harvard-Westlake, as a 15-year-old freshman, was on top of the world. His team won the South Division 1 championship and he won 9-0 on the mound.
Fast forward to Friday afternoon at O'Malley Family Field, where the snow on the mountains looks out to center field. This was his first innings start since June 15, 2021. In 2022, he didn't file, determined to keep his prized hand.
He threw four balls in a row to start the game against St. Petersburg. Francis, all 92 mph. He then retired three consecutive batters for a strikeout. St. Francis' first seven outs were strikeouts. He had 60 innings and switched positions with two outs in the third inning after hitting seven, walking four and not turning down hits.
Harvard-Westlake (5-2, 2-1) got away with a 5-2 Mission League victory over the Golden Knights thanks to a stellar pitch from Holden Rath who didn't miss a hit in 2 1/3 innings and added another arm with a staff that could be frighteningly good when it comes time for the playoffs in May.
You could see how much talent Reiner has, not to mention his punching skills. Scouts wonder what position he will focus on as a professional player. There were no noticeable scouts at the game, but in 2024 people will have problems with parking. He has 14 strikeouts in 5 2/3 innings this season and hasn't turned down a single hit.
"It feels pretty good," Reiner said of pitching again. "Coming back is another matter."
The big news for high school baseball is how good Wolverine pitchers can get. Junior ace Thomas Bridges is closing in on top form and another junior, Duncan Marsten, is due to make his high school debut next Friday after missing the last two years with injuries. He throws harder than Reiner and was loyal to Stanford. First he had a back injury, then he underwent Tommy John surgery.
"Duncan is very good. He throws gas," Reiner said.
Harvard-Westlake was missing coach Jared Halpert, who attended his father David's funeral. Pitching coach Joe Ganz led the team.
Valencia 7, Taft 0: Richard Ojeda played a perfect game, taking out all 21 batters and hitting 12.
Cypress 6, JSerra 3: Gabe Kobian had three hits and two RBIs, and Matthew Thomas added three hits as Cypress handed the No. 1.1 JSerra his first loss. Kobian struck out seven in three scoreless relief innings.
Santa Margarita 6, Damien 2: Blake Wilson had three hits, including a home run, and led the Eagles.
Royal 1, Camarillo 0: Trevor Hansen dropped Royal with one hit and nine strikeouts.
Villa Park 2, Esperanza 0: Southpaw Brandon Luu made a shutout with 10.
Cleveland 7, Marshall 0: Kevin Vasquez and Aiden Ciritto played together for the Cavaliers with three goals.
Long Beach Millikan 1, Trabuco Hills 0: Austin Paul struck out nine of seven innings and Brett Moody followed with two shutout innings in a nine-inning win. Jacob Robinson struck in the ninth round.
Westlake 3, Verdugo Hills 1: Nate Johnson had two hits in Westlake's win.
Narbonne 3, Marina 2: Owen Martin and Derek Bringas each had two hits for the Gauchos.
Sherman Oaks Notre Dame 9, Bishop Germany 2: Dean West landed two hits and three RBIs, and Madden Oko landed three hits for the Knights (6–0, 3–0) in a League Mission sweep.
Chaminade 7, Crespi 7: Mission League play was halted due to darkness and ended in a tie. Greg Rangel hit a three-run home run in the sixth and Chaminada tied the game. Freshman Isaiah Hearn also pitched for Chaminade.
Sierra Canyon 5, Loyola 4: The Pioneers improved the score to 7-0 by beating Ethan Munoz in singles in seventh place. He had a home run and four RBIs.
Huntington Beach 6, Gar 3: After a 1-4 start, the Oilers were given notice that they would not be heard by knocking down the No. 1. 3 rank Gar. Aidan Espinoza and Colby Turner each had two hits.
La Serna 1, California 0: Nick Williams struck out eight and gave up two hits for La Serna.
Edison 1, Capistrano Valley 0: It took 11 innings before the Chargers took the win.
Arcadia 2, Pasadena 1: Ian Hoffstetter struck out nine in seven innings. The Apaches won it in the eighth thanks to a strike from Ben Cooper.
Servit 8, San Dimas 3: Roman Martin hit two home runs and finished with three hits and four RBIs for Servite.
Maranatha 10, Christian Valley 3: Brothers Eric and Dylan Zdun delivered six hits to headline Maranatha.
Simi Valley 8, Moorpark 0: The Pioneers beat Matthew Cuccias, who hit six of five scoreless innings.
Softball
Sherman Oaks Notre Dame 12, Golden Valley 2: Charlie Tapia, Elaine Telles-Perez, Alexa Miranda, and Ella Parker have had success with the Knights.