Broncos safety Kareem Jackson vows to aim lower on bang-bang hits to avoid more fines, suspensions`
Kareem Jackson has been penalized multiple times this season for hits the NFL has ruled to be illegal. He has accumulated $90,000 in fines this year alone and was suspended multiple games.
The combination of missing games and financial setbacks has appeared to motivate the Denver Broncos defensive back to reevaluate how he plays the game. 
Jackson is committed to aiming lower when he is close to making contact with pass catchers.
"For me as a player, as an instinctive player, I'm going to always be in those situations," Jackson said. "Because my preparation and my instincts are going to put me in those situations."
CLICK HERE FOR MORE SPORTS COVERAGE ON FOXNEWS.COM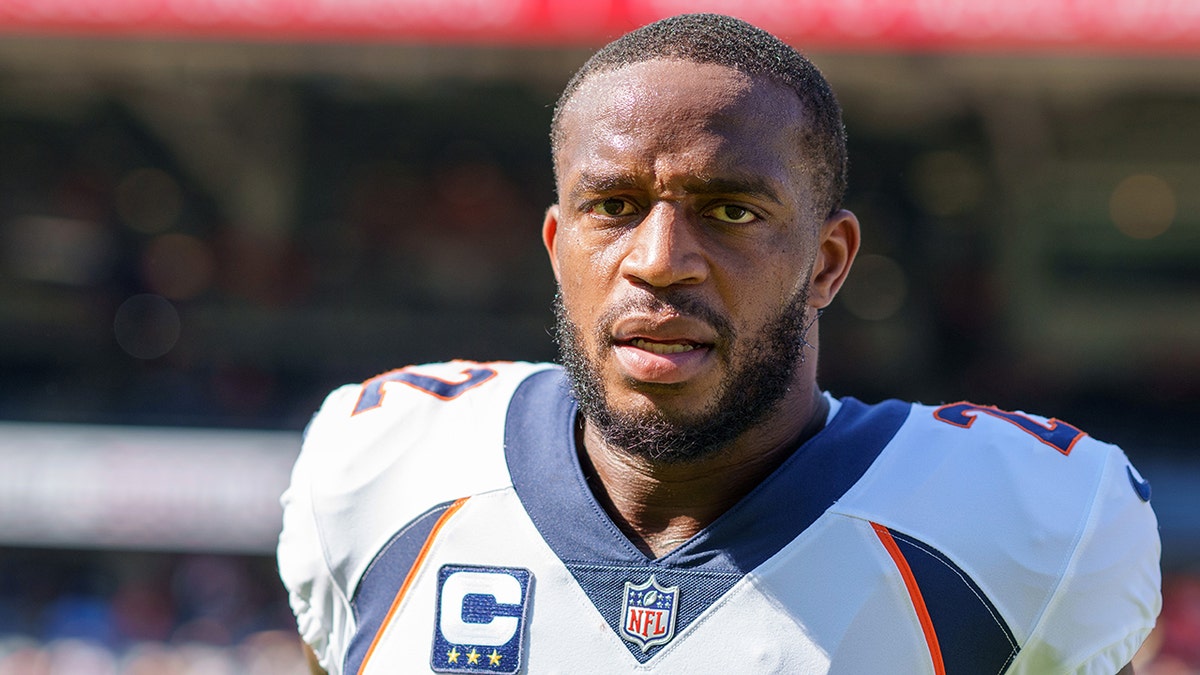 Jackson returned to the team this week and was present for practice. He could return to the starting lineup for Sunday night's matchup with the Minnesota Vikings. Broncos safety P.J. Locke is expected to miss the game due to an ankle injury.
NFL CUTS BRONCOS SAFETY KAREEM JACKSON'S BAN TO 2 GAMES FOLLOWING APPEAL
Jackson said he has attempted to get some clarity from the NFL on his hits but still feels puzzled. 
"A lot of gray area when it comes to the rules that's been put in place, in my opinion," Jackson said. "Nothing's black and white.
"I'm unsure as to how I play the game going forward. Because, like I said, I'm still going to be in those situations two to three times every week. So, for me, just try to lower my target and don't end up in the same situation."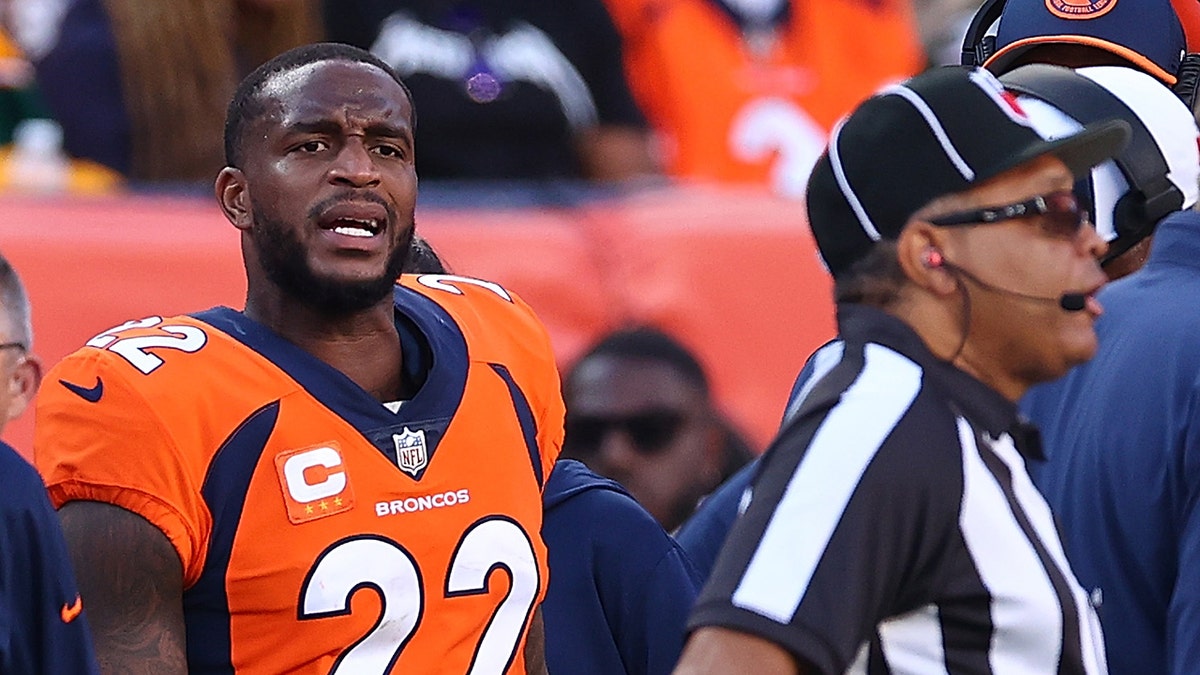 Jackson was initially suspended four games after a hit on Green Bay Packers tight end Luke Musgrave, which led to Jackson's ejection from a game. On appeal, it was reduced to two games.
In Week 2, Jackson was also ejected for an illegal hit on Commanders tight end Logan Thomas in the end zone. That came a week after Jackson's big hit on Raiders receiver Jakobi Meyers.
Justin Simmons recently came to the defense of Jackson, saying his fellow safety isn't a dirty player.
"I wouldn't be half the player I am if it wasn't for Kareem and the knowledge both on and off the field that he's bestowed on me," Simmons said. "And never at any point in time when I'm watching the tape of him, or when I'm watching tape with him, has he ever come across as anything close to being a dirty player."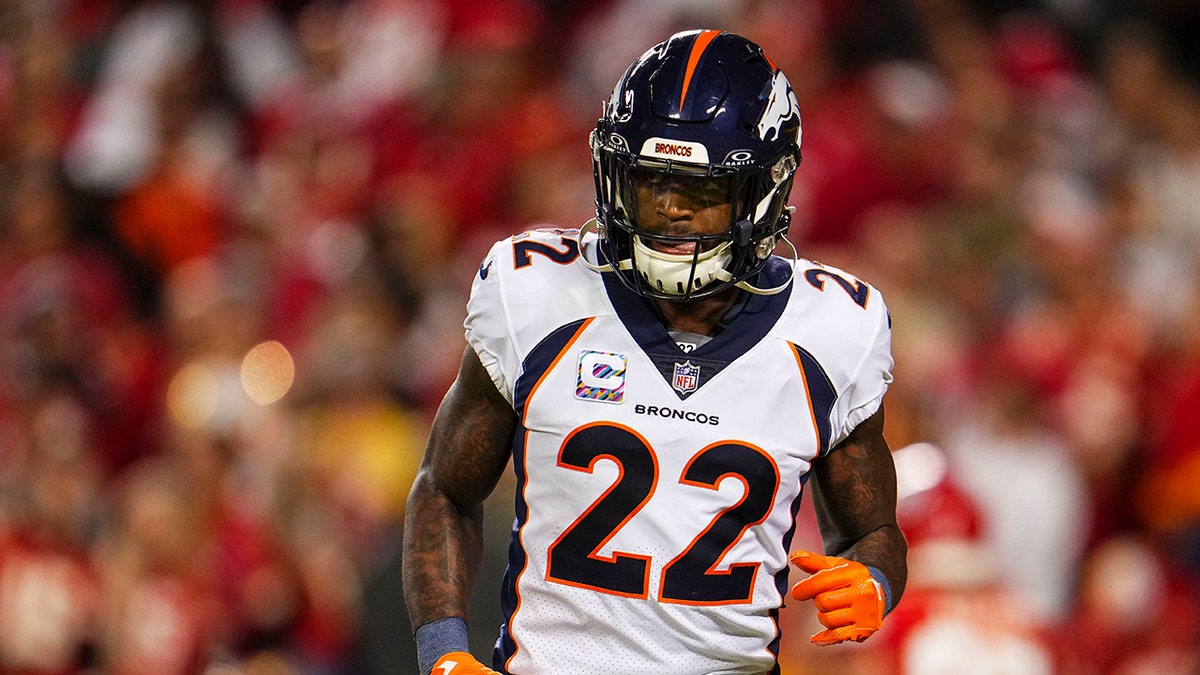 While away from the team on suspension, Jackson said he trained and spent time with his kids. In his absence, the team beat Patrick Mahomes and the Chiefs at home and Josh Allen and the Bills on the road.
"Just been extremely excited and happy for those guys and their success," Jackson said of a Broncos team that's won three straight. "Just hoping to come back and be a part of it — be a piece of the puzzle."
CLICK HERE TO GET THE FOX NEWS APP
Jackson said he recently spoke to Broncos coach Sean Payton, who got right to the point.
"He's like, 'We're rolling, don't you come in and mess it up,'" Jackson said. "Sean's been great. He's been real supportive through it all."
The Associated Press contributed to this report.