Branded Gaming Chair Giveaways : team wpg gaming chair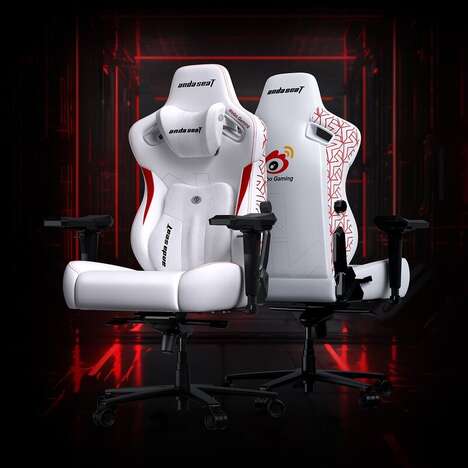 AndaSeat, the company most known for its premium gaming chairs, recently announced a new collaborative chair, the 'Team WPG Gaming Chair,' and an associated giveaway. AndaSeat and Team WPG have previously worked together, with this collaborative chair and giveaway celebrating the partnership between the two brands.
The giveaways began on October 19th and are continuing until November 19th, meaning there is still time to join the last round of giveaways. The remaining round includes a special edition WBG Gaming Chair as well as 'The Shy Signed Gaming Chair,' which has an estimated value of $5,500 USD.
The Team WPG Gaming Chair features an all-white colorway with a red trim on the center sides. The WBG name, "Weibo Gaming," is written on the shoulder of the chair, while AndaSeat is written in black on the backrest, headrest, and pillow of the chair.
More information on the collaborative chair and associated giveaway can be found on the event announcement page, linked above.
Image Credit: AndaSeat