Black Gaming Hairstyles : Code my Crown.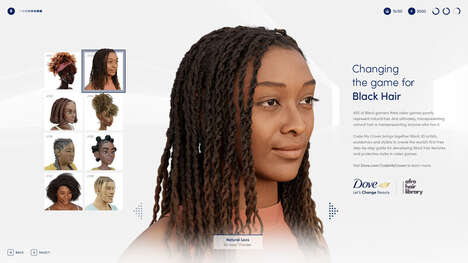 The absence of representation for Black hair in video games remains an issue and to address the need for inclusive character customization that authentically celebrates diverse hairstyles and cultural identities, Dove and Open Source Afro Hair Library launched Code my Crown. This world-first complete, free guide shares how to code textured hair and protective styles in video games and it's an instructional guide for coders and developers that will support better representation in the future of gaming.
Despite the many technological advances in the gaming industry, millions of Black gamers cannot accurately create characters that look like themselves or characters they'd like to imagine with textured and protective styles. Code my Crown remedies this with 15 original hair sculpts created by a team of Black 3D artists, animators, programmers and academics.