Bengals' Joe Burrow ruled out with wrist injury vs Ravens
The Cincinnati Bengals celebrating a Joe Mixon touchdown in the second quarter against the Baltimore Ravens quickly turned to agony after quarterback Joe Burrow grabbed his right wrist. 
Burrow was in clear pain as he crouched down and grabbed his wrist. And it got even worse when he tried to throw a ball on the sideline, as he shook his head in disappointment because he couldn't do it. 
Rookie quarterback Jake Browning replaced Burrow near the two-minute warning in the second quarter, and Burrow didn't have his helmet and took up a headset at the start of the second half, indicating that his night is over. 
CLICK HERE FOR MORE SPORTS COVERAGE ON FOXNEWS.COM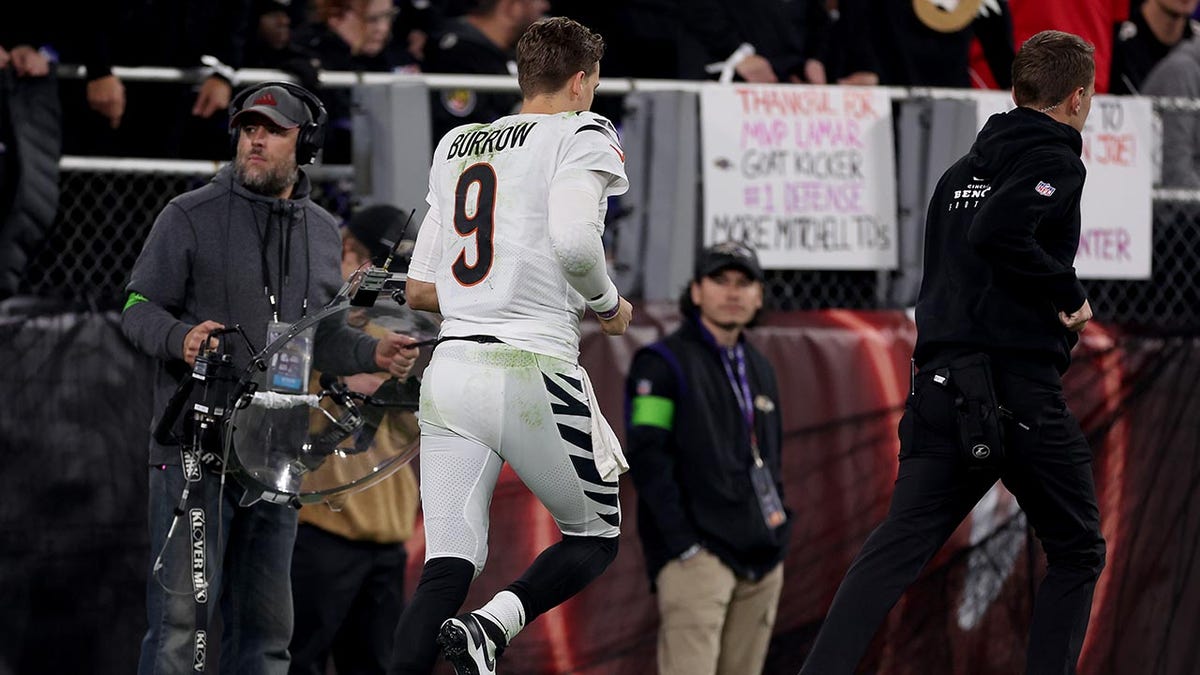 It was a non-contact injury and an interesting one considering Burrow was seen walking off the team plane with what looked to be a brace around his wrist. Burrow was never on the Bengals' injury report, making this curious. 
Burrow started the game without a problem, but he did land on the wrist after being tackled, which might have caused some discomfort again. 
BENGALS STAR JA'MARR CHASE SAYS HIS FATHER USED TO LATHER HIM WITH BABY OIL TO HELP HIM SLIP PAST DEFENDERS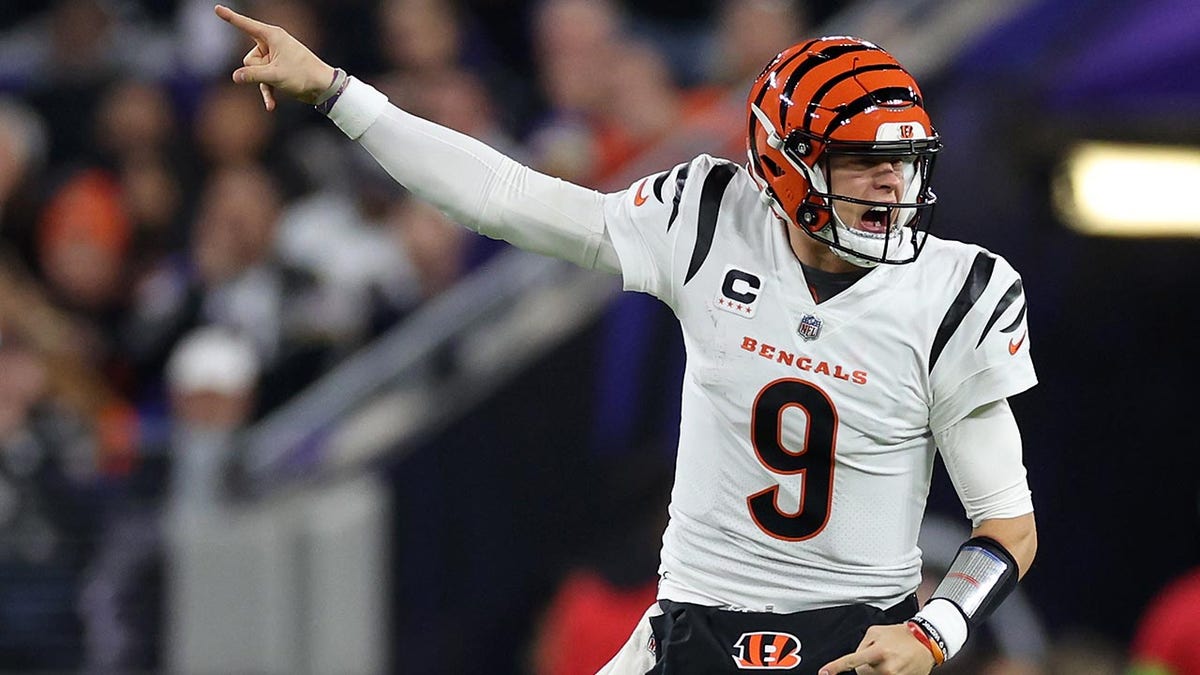 On the touchdown play to Mixon, Burrow threw a quick pass to his running back, and it seemed to be a sharp pain as the quarterback reacted as such. 
Browning, who was taken out of Washington this year, made a short appearance in Week 1 during Cincy's 24-3 loss to the Cleveland Browns. He attempted just one pass, which wasn't completed. 
Head coach Zac Taylor will rely upon Browning to find his way against one of the league's toughest defenses.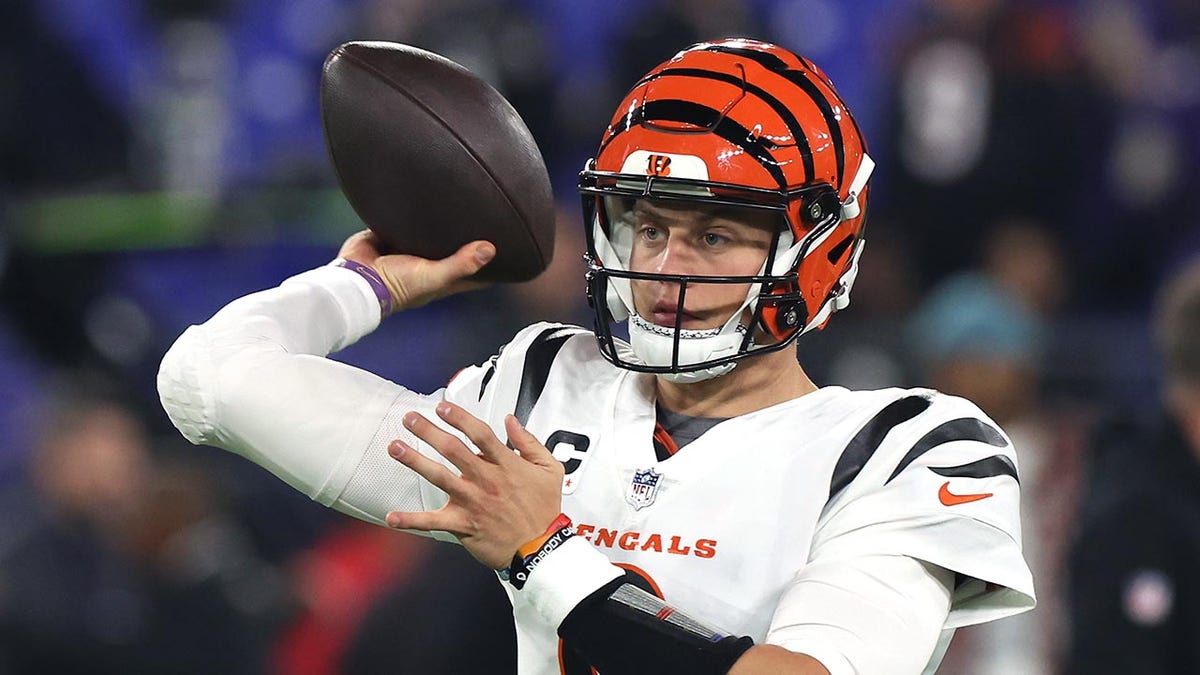 CLICK HERE TO GET THE FOX NEWS APP
But, as the Bengals try to keep pace with their division rival, Burrow's status forms a storm cloud over the Cincinnati sideline now.