Benfica and Bayern win league titles in tense final day of play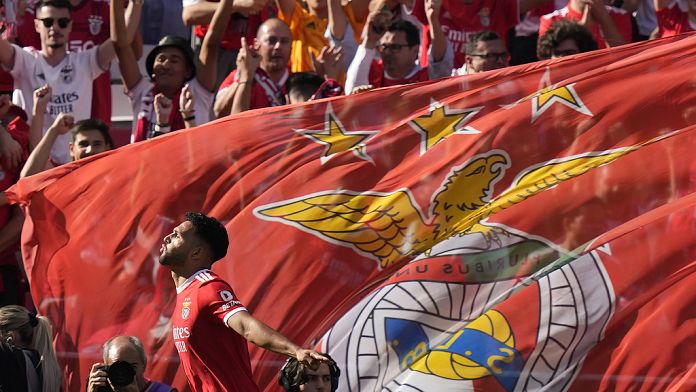 Setting a new French record, PSG also became league champions with one match to go.
Benfica are crowned Portuguese Football Champions for the 38th time. But this time they had to work hard for the title and wait until the last game day of the season to be crowned at Luz Stadium.
The Eagles beat the Santa Clara 3-0 to win the title. After that, the celebrations continued at Marquis de Pombal Square in the center of Lisbon, where tens of thousands of fans gathered to watch their team bask in glory.
In Germany, the champions also had to wait until the last matchday to celebrate.
Bayern Munich were crowned champions for the eleventh year in a row and on a tense day owed much to the blunder of league leaders Borussia Dortmund, who drew 2-2 at home to Mainz.
Bayern beat Cologne 2-1 to win the title.
And Paris Saint-Germain set a new record, overtaking Saint-Étienne as the team that won the French championship most often.
The away match with Strasbourg brought the eleventh league title to the Parisian team. Nine of these 11 titles have been won in the last 12 years.
PSG became champions with one game to go.